Considered the biggest sale of the year, navigating the web during Black Friday can often spiral into an offer-fueled shopping frenzy for many. With retailers boasting superior savings, it can be a disorientating time resulting in unnecessary buys and panic purchases. And as Black Friday looms closer (set your alarms for Friday 24th November!), preparation is key for successfully securing the best deals this month.
At SkinStore, we have compiled a tips and tricks guide for Black Friday beginners and experienced bargain hunters to help you get the most from the annual event.
Table of Contents:
Preparing for Black Friday
To prevent overspending and impulse purchasing, planning for the sales ensures you won't suffer from post-splurge guilt. Checking out your favorite online stores for sign-ups to early access, setting a budget and creating a shopping list to stick to are some of the best ways to shop. At SkinStore, Black Friday is the best day to find major discounts on your favorite products. Especially since we're offering 30% off select brands a week in advance of Black Friday. This means you can get a head start on holiday shopping by snatching up seasonal home fragrances and delightful perfumes, skin and hair care, and beauty devices before they sell out.
Create Black Friday Shopping Lists
A shopping list is a simple but effective way to minimize the risk of falling down a discount rabbit hole. It helps you to keep on track as you can search for those specific items without being distracted by scrolling through endless offers. Prioritize what you need the most, whether it's stocking up on an everyday essential like your favorite SPF or purchasing a gift for a loved one. Create a separate section for your wish list items and assess whether they are saving you a significant amount by shopping them on Black Friday.
Shop from top to bottom of your list, with the least important items being added to your basket last. Why not try our wish list function to get priority products ready for purchase by signing in here.
Purchase Holiday Gifts on Sale
Conveniently falling a month before the holidays, Black Friday is the perfect time to save some money on your seasonal gifting and find great deals for all members of the family. With most retailers taking part, Black Friday shopping spans from skin care to sports equipment, meaning whatever your loved ones are wishing for is likely on sale.
Many brands will offer festive gift sets at a fraction of the price, often including their best-selling products, so be sure to browse some bundles before Black Friday to see if they offer better value.
At SkinStore, we have a selection of gifting ideas in our Holiday Shop. Perfect for the beauty aficionados in your life, find everything from cosmetics to home fragrances from brands like Sunday Riley, Elemis and NEST New York.
In need of some gifting inspiration? We've curated a list of our favorite gifts here: The Gift of Beauty: 2023 Holiday Shopping Guide
Buy Your Favorite & Most-Used Beauty Products Before They Become Empties
Even if you don't currently have any empties on your shelf, stocking up on your much-needed day cream or can't-live-without cleanser before it runs out is a good enough reason to take advantage of the Black Friday sale. As items you are going to repurchase, shopping these while they are discounted is a good idea, as this is when they are likely to be their lowest price of the year.
Plus, for those who are prone to indulging in retail therapy, Black Friday offers the chance to do some self-care spending with a smaller price tag. Take a look at some of our standout offers this Black Friday to shop all your essential skin care and well-being needs at SkinStore.
Get Inspiredby Social Media
In an age where we can browse and buy our beauty products through the likes of Instagram and TikTok, shopping online has never been easier. Many influencers post products and how to use them on their socials, giving us more insight as to what a formula looks, feels and smells like, making it a great place for research if you are unsure about a pricey purchase or gift gamble.
Accounts like SkinStore's Instagram and TikTok often showcase new product launches, promotions and Black Friday-related hashtags for the upcoming sale season. With easy-to-use save functions, you can create a virtual wish list on your phone and flag a post to visit at a later date.
Sign Up to Our Black Friday Waitlist for Early Access to All Our Deals
Boasting up to 30% off bestsellers and beauty must-haves, our Black Friday sale is one not to be missed. By signing up for the waitlist, you are guaranteed priority access and offers to all your favorite brands, receiving notifications before anyone else to ensure you enjoy the very best price reductions.
Sign up for our exclusive waitlist by entering your email address here.
Shop SkinStore's long-awaiting Black Friday deals here starting November 17th through November 29th, 2023.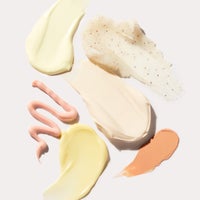 Our team of beauty experts cover everything from skincare to makeup, picking out the most effective products from the best brands and latest trends. Stay up to date on everything beauty with the SkinStore blog, and find all your essentials in one place.