Skin Authorityis renowned for being a 'Healthy Skin Lifestyle' brand, with the mission to educate, equip, and empower individuals with the tools and support they need to achieve a lifetime of healthy, radiant looking skin.
Skin Authority came about in sunny southern California and has quickly become a favorite amongst many Hollywood celebrities, makeup artists, and professionals who share a passion for Health & Fitness. Fans notoriously love the instant gratification upon application and see visible results and long-lasting enhancements without the use of dyes, parabens, added fragrances, or animal testing.
The skincare brand, Skin Authority, recently hosted a lunch-time Live Facebook Q&A for all of our lovely customers to have the chance to get all of their questions answered, and most importantly, win two of their hero products - The Hydrating Duo.
Read on to find out more about the brand and see all of your questions now answered...
Q

What is the Hydrating Duo?

A

The Hydrating Duo is a powerful duo of skin smoothing sugar cane Instant Perfection Peel Pads and a superfood Beauty Infusion dry oil with Quinoa Proteins and Avocado Oil. [product_display id="1"]

Q

I have a lot of sun damage. What is best to use to fade those brown spots?

A

To get rid of those dark spot areas, a powerful cocktail of natural pigment disruptors and sugar cane glycolic in our Brightening Serum work to dissolve the dark spots on the surface of the skin while keeping new spots from rising to the surface. Sunscreen is an important part of the routine so adding Age Defying Moisturizer to the mix keeps skin clear. [product_display id="2"]

Q

Does the Hydrating Duo work on Sun spots from aging and on scars?

A

For scarring, a combination of resurfacing to remove surface depth and SGF-4 (Skin Growth Factor technology) found in Wrinkle Reversing Serum make huge difference in diminishing the appearance of scars. Super C Serum is my 'go to' for skin firming and dark spot fighting daily use. With a 20% concentration of L Ascorbic Acid and the super antioxidant Pycnogenol, you will see skin firming results very quickly. [product_display id="3"]

Q

I have some patches of mild melasma - can your product help at all?

A

For melasma, we recommend topical resurfacing daily to dissolve surface dark areas (Resurfacing Accelerator or Peel Pads) and the Beauty Infusion brightening combination of Tumeric and Blueberry during the day. The application of Brightening serum at night following cleansing. [product_display id="4"]

Q

Is this ok to use on oily combination skin?

A

There is truth to the statement that Oil and Water don't mix. So for oily skin, I recommend a daily application of Oil Nutrient ($29) to the skin (it attracts surface oil and hydrates at the same time with amazingly pure dry oils). I recommend an application of Probiotics through SA's Clarifying Beauty Infusion to keep good bacteria working against the bad! [product_display id="5"]

Q

Would this work on combo/acne prone skin? Usually everything I try breaks me out more or dries me out. I really need hydration!!

A

For sensitive acne prone skin (including teens), Skin Authority eliminates added dyes, fragrances, parabens from its formulas. The sulphur and eucalyptus based Calming Mask is an incredible way to target those spot breakouts without drying the skin. We leverage non-drying Ahas versus benzoyl peroxide. [product_display id="6"]

Q

I have acne for about 10 years and it looks like I don't have any bacteria, any hormonal problems, I clean my skin with proper face cleaners. What else would you recommend me to do? Do you think my skin is missing vitamins?

A

Vitamin D functions more like a hormone than a vitamin. Vitamin D is made in the skin. Like most hormones, levels of D diminish as we age. Hormone balance plays a tremendous role in skin health and beauty. Skin Authority's Vita D Topical Elixir restores clarity and illumination to the skin so it is great for discolored or acne prone skin and important for men and women daily for radiant skin. [product_display id="7"]

Q

Is it good for sensitive skin?

A

When reviewing clinical data regarding sensitive skin, many people actually experience "reactive" skin versus sensitive skin issues which means they often test to be more chemically sensitive than skin sensitive. This is why we don't add fragrance, dyes or parabens to our products.

Q

How often should I exfoliate if I have sensitive skin?

A

Because Skin Authority Peel Pads and Resurfacing Accelerator products "dissolve" surface cells versus peeling, you can exfoliate daily even with the most sensitive skin. If you like a cream moisturizer base, our Vitamin A Cell Renewal will exfoliate and hydrate in one step! [product_display id="8"]

Q

Do the pads dry out your skin?

A

The Perfection Peel Pads are gentle enough to use daily. Skin Authority dissolves surface skin versus "peeling" so you don't get the redness or dryness associated with physical scrubbing or peeling. It also clears the dead skin to allow for better absorption of follow on products.

Q

Is the hydrating duo safe to use while breastfeeding?

A

We always encourage all expecting moms to seek the guidance of their personal physician regarding topical application; however, there is no retinol or Vitamin A (two items you want to avoid when breast feeding).

Q

My daughter has acne problems but is allergic to the regular stores products. Do you acne products that have different ingredients that she can try out?

A

Because most acne products on the market use drying agents like benzoyl peroxide or lactic acid, I would recommend utilizing glycolic acid Of the Perfection Peel Pads as it keeps pores open/clean without transepidemal water loss (so you stay more hydrated) and utilizing the benefits of a lightweight oil free moisturizer like Tri Power Peptide Hydrator to firm and hydrate. [product_display id="9"]

Q

What product do you recommend for mild rosacea?

A

For Rosacea, our topical probiotic infuses a healthy balance of good bacteria and moisture barrier replenishment to the skin. Beauty Infusion Clarifying has active levels of probiotics.

Q

My skin is dry and dehydrated and peeling a bit, can this help?

A

People with rosacea tend to shy away for any form of stimulation to the skin because of fear of redness, appearance of Rosacea can be improved through non ablative exfoliation (non rubbing or peeling) so I always recommend our Vitamin A Cell renewal to exfoliate without peeling or rubbing or dryness followed by the Ultra Rich Moisturizer which has anti-inflammatory benefits of shea butter, mango and bergamot. [product_display id="10"]

Q

I would love to try something new and hydrating. My skin peels instantly after getting out the shower, would this help?

A

For seasonal dryness and peeling (or sunburn, windburn), Redness Relief brings calming, restorative effects of Mango, Shea Butter with soothing hydration for morning and night. [product_display id="11"]

Q

What would you recommend for aging skin?

A

To fight the wrinkling and aging effects of sun, I suggest thinking of your regimen as a "beauty workout". Increase skin cardio (cell turnover) with daily application of a gentle AHA (Peel Pads), follow with skin strengthening of skin growth factors SGF and peptides and nourishment (topical vitamins C, D). You can find all of these steps in our Youthful Skin Kit.

Q

Your products sound amazing! I have fine wrinkles around the mouth, what shall I do to improve this?

A

For those fine lines around the mouth, an ancient beauty herb called Swertia Chirata Beauty Infusion is amazing at filling and plumping the mouth area with natural dry oils like meadow foam for anti-aging benefit. [product_display id="12"]

Q

As I age I notice my skin changing. Any products you would recommend?

A

Because a majority of our male customers share concerns about improving the eye area, the immediate lifting effect of Dramatic Eye Lift and the radiance of Reviving Eye Brightener is the combo! [product_display id="13"]

Q

I am heading for 60 years old and my skin is totally dry, what do you recommend?

A

Most people with dry skin constantly reach for moisturizer. Yet their skin remains dry. Because the surface cells of our skin are dead, they will appear very dry and solely applying moisture agents is a fruitless effort. To keep skin naturally hydrated, we need to remove those dead surface sells with something deeper (and gentler) than a scrub. So I recommend dissolving them with the Peel Pads and following with a moisture barrier replenishment like the topical superfood Quinoa and Avocado Beauty Infusion. [product_display id="14"]

Q

How many times a week can you use the peel pads?

A

Consistency in your Skin Authority regimen always produces the optimal results, so if you are better with steps in the morning then that is the best time to use the peel pads and antioxidants. If night-time is your best time, then fit it in then. With the new AHA technology and sunscreen, you skin will benefit with resurfacing at morning or night (or if you are like me, do both!

Q

Is your brand considered to be "green" beauty?

A

Skin Authority's 'Clean' skin care formulas use no fragrances, dyes, parabens with no animal testing. Our tubes are made of recycled materials, our product cartons are made of recycled paper with soy ink printing.
Discover all things beauty at our Facebook page now.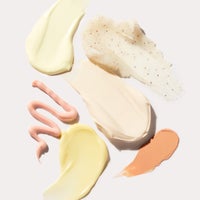 Our team of beauty experts cover everything from skincare to makeup, picking out the most effective products from the best brands and latest trends. Stay up to date on everything beauty with the SkinStore blog, and find all your essentials in one place.