It's Christ-miss! Our latest holiday season survey has revealed how much cash is really splashed vs expectation, and ladies – it doesn't look so positive!
SkinStore has surveyed 2,000 Americans on the run up to the busy holiday gifting season, to reveal the holiday spending habits of the nation. We found the results a little shocking – the differences between expectation and actual spend between men and women are astonishing!
The survey highlights women spend almost double that of men, spending on average $700, compared to $400. It also goes on to reveal:
80% of women expect their man to spend $250 on them this Christmas.
However, the average man spends around $90 – a THIRD of that
Men expect $200 to be spent on them, although majority of women spend $170
80% of those surveyed wanted cash gifts, yet only 2% dare ask for it
Women found to be more sentimental voting 'quality time with loved ones' as #1 wish.
Men on the other hand voted 'sports tickets' as their top choice, but beauty products was their 4th choice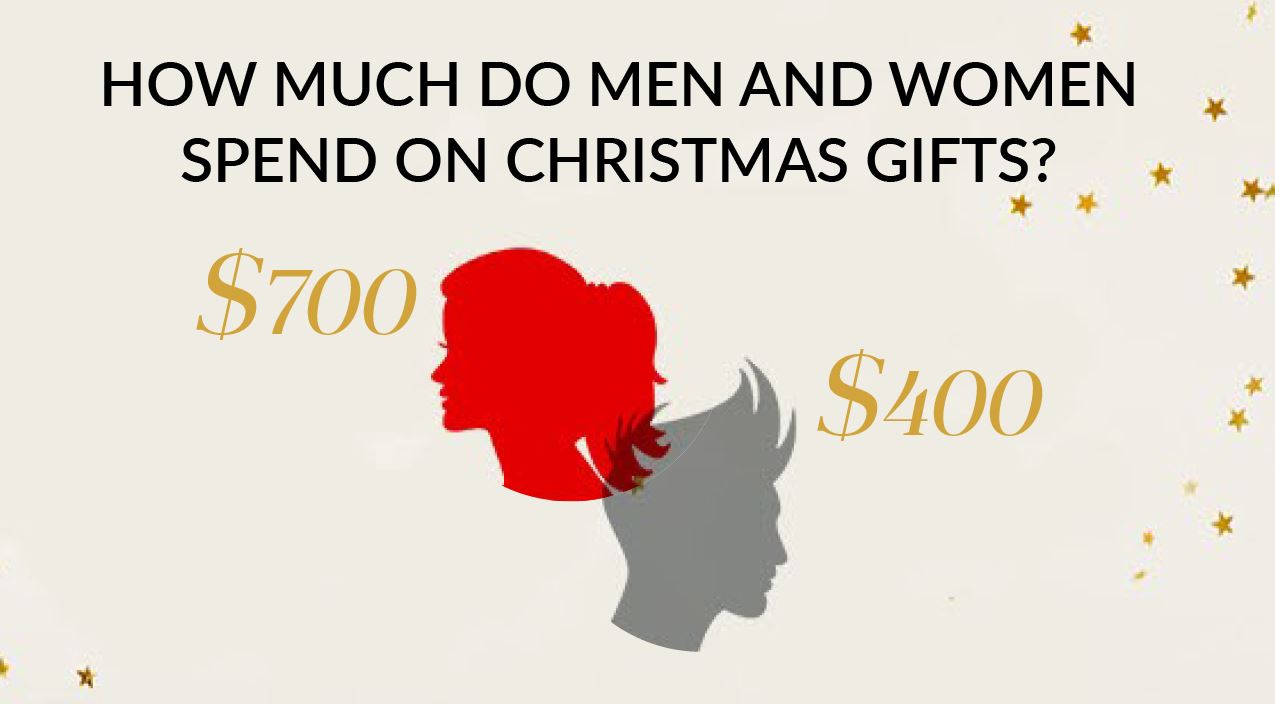 The survey also revealed who the biggest spenders in the States are:
Biggest Spenders in the States

Texas  $900.
Florida
New York
Massachusetts
Ohio
Lowest Spenders in the States:
Washington $180
California $190
Nevada $220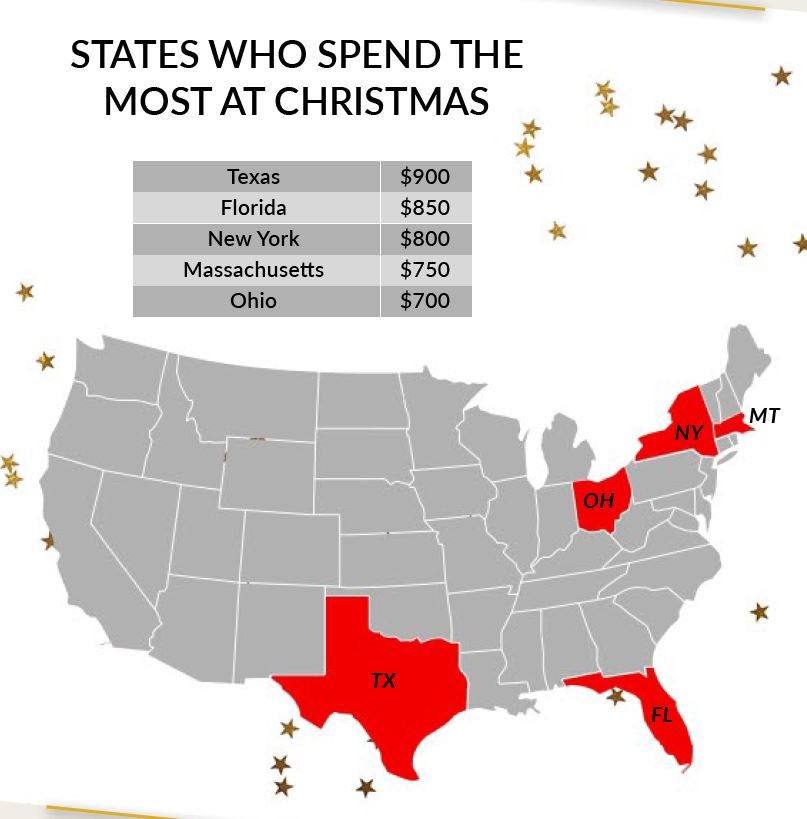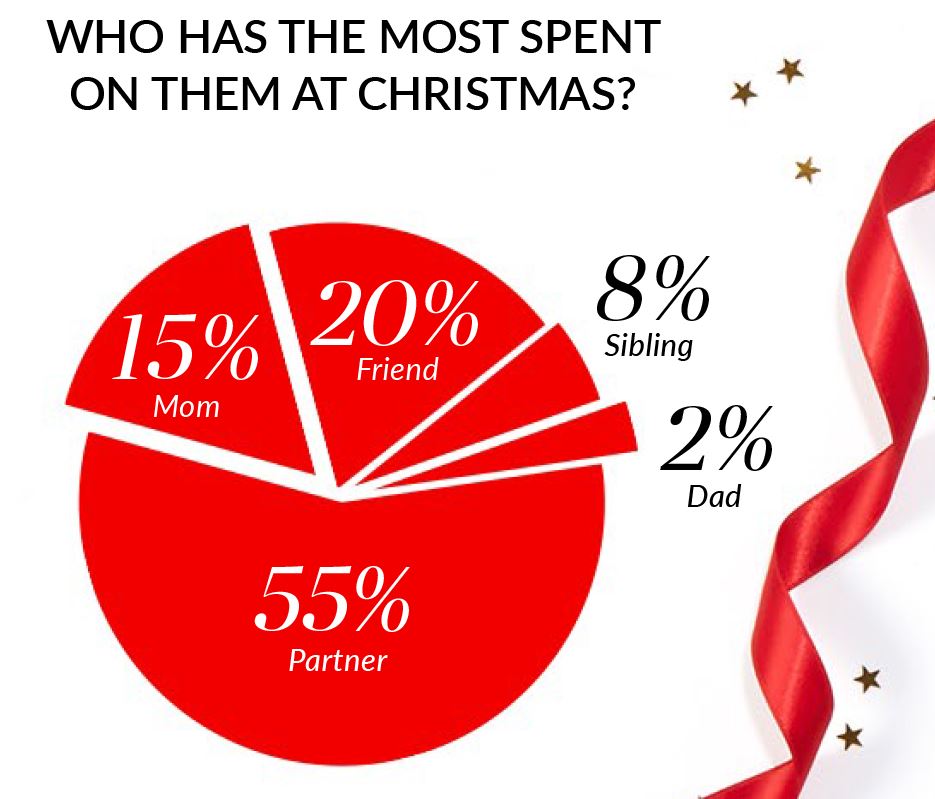 While the survey makes poor reading for women of America, spare a thought for poor Pop. Over half admit to spending the most money on their partner, but the same can't be said for Dad: just 2% spend the most on their Fathers.
To avoid disappointing your significant other, Americans also revealed what not to buy to avoid a Silent Night this Christmas.
What Not To Buy Women

Household appliances
Clothing
'Nothing at all'
What Not To Buy Men

Books
Food
'Nothing at all'
And here is what Men and Women really want for Christmas – with the most surprising stat showing that men vote male beauty and grooming products as their number 4 choice, ahead of electronics, alcohol and vouchers.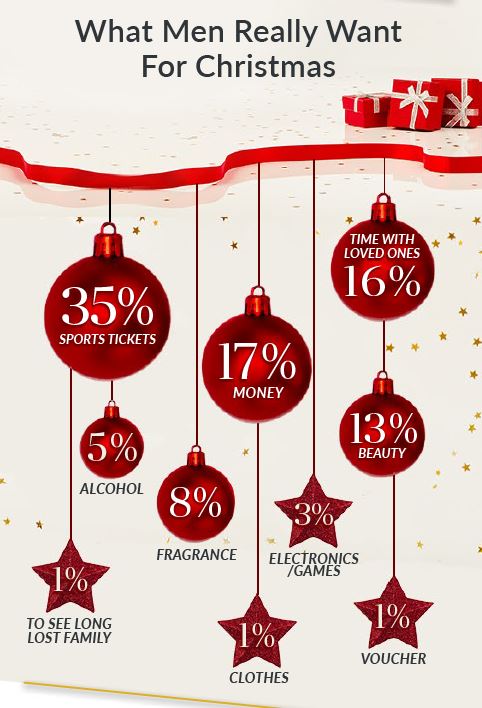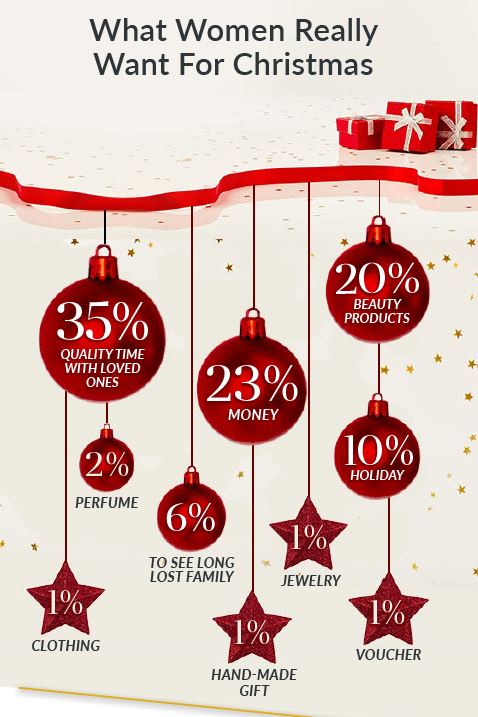 And the top beauty products they would love to receive are also featured below – so no more wondering which beauty products your man or women would really love. Now you can just purchase, and surprise!