When it comes to beauty products, all consumers should go through a decluttering purge to optimize their skincare routine. Whether it's old, unused, or you're not too sure, here's our Esthetician's Guide on decluttering your skincare shelf.
Step One: 
First on the agenda is to grab everything from everywhere and put it in a pile. Go through all your handbags, nightstands, bathrooms, gym bags, and your car. Set yourself on a timer – no slacking off
Get everything else out of the way and put all of your skincare products on a beach towel. This keeps any smudges or sticky stuff off your floor.
Step Two: 
Next, organize everything into their skincare groups or categories. Sort moisturizers, eye creams, masques, and serums. 
Now, the next step is to throw away all broken things. Then take inventory of duplicates you have of your staple items. Next, you go through the checklist below to figure out what's staying and what's going. 
Decluttering Tips:
Begin with anything that has an expiration date. If it's expired, throw it out. Period. This means all sunscreens and organic products too. The expiration date should be on the bottom of the product or near the cap (sometimes these are encrypted in that ridged end of the tube so grab your readers).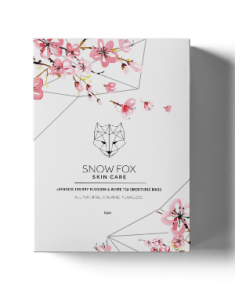 Next find items with a PAO. What's a PAO? This is a "Period After Opening" symbol that looks like an illustration of a jar with a number and the letter M. For instance, 6M means it is good for 6 months after opening. No exceptions.
Anything oil based is sketchy after a while because oil easily harbors bacteria. If it smells funny or the texture is not right – toss it. Oil can be found in creams, shampoos, and serums.
Water based items are not exempt from bacteria which thrives in a watery environment. This means foundations, cleansers, and almost everything else. Again, look for that PAO date.
Toner usually has 18 to 24 months of shelf life. As with all products, if you notice a change in color, smell, or if it gets thicker, toss it.
Regarding sheet masks, they tend to have a long  life expectancy, normally between one and three years, so unless they have been stashed at the back of the cabinet for a long time, you should be fine.
One key thing to remember is that some sheet masks have a manufacturing date. Look for these to do the math as to whether your sheet mask can still be used.