Primer is the Tina Fey of cosmetics - in my opinion, underrated. Not only will it extend the wear of your foundation and other cosmetics, but primer blurs and conceals. I would have trust issues with a make-up artist who didn't apply it to my face.
Primers have fluid properties, so they improve your texture and allow make-up to glide onto your skin. Silicone, or silicone-like ingredients, temporarily fill pores or fine lines and give you a silky canvas for your artwork.
Primer is underestimated around the delicate eye area. It will soften crow's-feet and can work as a mini make-up remover for eyeshadow below the eyes: just wipe away excess with a swipe of primer, whether that's under or over your foundation.
That eyeshadow primer can be mixed in with powder eyeshadows to create a creamy formula. For those times when you just don't have lip primer handy, that eyeshadow primer can be used above the lips to prevent lipstick smudging or bleeding.
Points to Remember:
After applying a super moisturizing-moisturizer, allow your skin to fully absorb it before starting with primer.
Thicker, balm or souffle-textured or primers are best warmed up in your fingers first. You only need a hazelnut-sized amount, any more than that pills underneath foundation. Liquid or gel primers are best applied with a foundation brush, like the Jane Iredale Foundation Brush. Start from the centre of your face and work outwards, smoothing primer over your face.
Browse our edit of primers:
Explore our wide selection of primers.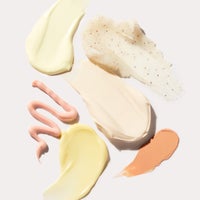 Our team of beauty experts cover everything from skincare to makeup, picking out the most effective products from the best brands and latest trends. Stay up to date on everything beauty with the SkinStore blog, and find all your essentials in one place.