Hot off the presses!  Alterna Haircare recently announced that the iconic and beautiful actress and entrepreneur Katie Holmes has joined the company as co-owner and haircare spokesperson. In her role, Katie will be sharing her creative and consumer insights to help the Alterna brand continue to grow and expand its presence around the world. Consumers will get their first glimpse at the partnership with the Spring 2013 integrated marketing campaign, featuring Katie and the brand's top selling Bamboo Smooth Kendi Oils. Love Katie's sleek, frizz-free locks?  Here's how you can get the look at home:What You'll Need: BAMBOO Smooth Anti-Frizz Shampoo & Conditioner BAMBOO Smooth Kendi Pure Treatment Oil
BAMBOO Smooth Kendi Dry Oil MistStep 1: Care Cleanse & condition with BAMBOO Smooth Shampoo & ConditionerStep 2: Style Apply a small amount of BAMBOO Smooth Kendi Pure Treatment Oil on towel dried hair. Working with a blow dryer and a flat paddle brush, angle the dryer down your hair strands to help smooth the cuticle. Be sure to move the blow-dryer with brush in tandem to minimize frizz and fly-aways.Step 3: Finish Complete your look and seal in style with BAMBOO Smooth Kendi Dry Oil Mist. Lightly mist to smooth split-ends for sleek frizz-free hair.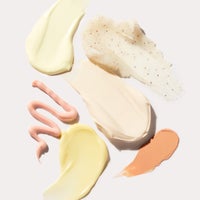 Our team of beauty experts cover everything from skincare to makeup, picking out the most effective products from the best brands and latest trends. Stay up to date on everything beauty with the SkinStore blog, and find all your essentials in one place.