Your real enemy this summer isn't just the summer heat and dehydration…it's those pesky free radicals.  Marula –The Leakey Collection to the rescue!You can cover up but you can't hide from free radicals.  Hats, umbrellas and sunscreen can't protect you from pollution, long nights on the go and beach bar snacks, just some of our pesky free radical haunts.  Pollution, make-up, lack of sleep, and poor nutrition combined with the UV radiation for a toxic effect on our skin.A recent study for treating severely damaged skin following radiation therapy has shown Marula-The Leakey Collection to have powerful healing capabilities that counter free radical damage.  Dr. Ashton Kaidi, a board certified plastic surgeon in Newport Beach, undertook a 24 patient clinical study to determine the efficacy of Marula Oil in treating damaged skin following radiation therapy for breast cancer. The results of this clinical study showed that Marula Oil also has tremendous healing power in combating the dehydration from free radicals that attack healthy skin exposed to the summer sun.  It contains higher levels of Oleic, Palmitic and Stearic fatty acids critical for rapid skin absorbency, skin hydration and moisture retention. It traps moisture and provides prolonged hydration, penetrating quickly without leaving a residue or greasy feeling. Marula Oil also contains high levels of important antioxidants including, tocopherol (vitamin E), tochotrienol, phenolic compounds and flavinoids. Marula oil can improve skin hygiene by reducing skin surface bacteria.And while both vitamin E and phenolic compounds are found in Argan oil, independent tests have demonstrated Marula oil having higher levels of antioxidants.The beauty of Marula Oil is that's light, non-greasy and absorbs quickly but as always a few tips of application should be followed for maximum protection:
Apply it to your face under you SPF to keep your skin hydrated.
Apply it to sunburn twice per day to sooth and calm the burn. Marula Oil has been reported to reduce the amount of peeling as result of sunburn. It will soften and add hydration to the skin.
Apply Marula to condition and hydrate the skin prior to and post chemical peel.
The truth is that this new nut in beauty oils dispels the myths that you should only use oils on dry skin during winter months.  Marula-The Leakey Collection penetrates the skin quickly and doesn't leave an oily residue, making it a perfect elixir for all seasons.  Hand harvested and processed by the women of East Africa, Marula-The Leakey Collection keeps you looking good, feeling good and doing good.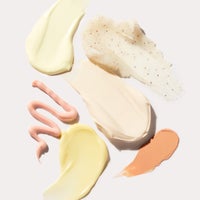 Our team of beauty experts cover everything from skincare to makeup, picking out the most effective products from the best brands and latest trends. Stay up to date on everything beauty with the SkinStore blog, and find all your essentials in one place.