Is tea tree oil for acne a real solution you ask? The answer, curious customer, is yes!
Tea tree oil for acne is the alternative remedy we've all been underestimating. The effects of acne are sadly multi-faceted, but tea tree oil has the ability to help heal cystic acne, bacne and even acne scarring. It's the natural substitute to benzoyl peroxide, an ingredient common in over the counter acne solutions.
Tea tree oil is antibacterial
If your skin type is not generally acne-prone, store a tea-tree oil packed mask in the bathroom for those occasions when you fear the onset of acne may be near (usually around that time of the month, when you've had one too many boozy brunches, or because work and the kids have you stressed out).
Tea tree oil is not only antibacterial, but anti-inflammatory too, which means it can reduce redness and swelling. A blast of tea tree oil via a good mask will decongest and purify the skin, control excess oil production and keep your complexion in check.
Tea tree oil for acne, on the back
Or as it more often referred to, 'bacne' - the annoying and often hard to reach acne that can plague not just the back, but also the shoulders and even the chest. Bacne can be unsightly, frustrating and hella annoying when you want to wear a cute top that exposes these regions.
That's why we love the Elemis Tea Tree SOS Spray, which offers a high grade concentration of tea tree essential oil in a convenient, handbag-friendly mist. At last, you can give your back area the dedicated attention it requires, and you can give your feet some love too, since this spray will purify and deodorise your tootsies.
Tea tree oil is antimicrobial
In case you're wondering what the difference between antibacterial and antimicrobial is, the former prevents the development of bacteria while the latter prevents it spreading. This means that tea tree oil is a useful ingredient before and after the fact.
Wash skin with a tea tree oil infused cleanser such as Astara's Blue Flame Purifying Gel cleanser (which we recommend for its ability to clarify clarify combination and oily skin without upsetting its natural balance), and spot treat blemishes with something like Jurlique's Blemish cream or, if you prefer a gel texture, Manuka Doctor's refreshing Manuka & Tea Tree Antiseptic Gel.
Tea tree oil - the ultimate ailment aid
Because tea tree oil is loaded with so many so many anti-viral and anti-fungal benefits, the Australian army puts it in soldiers' first aid kits. This isn't just about tea tree oil for acne, the essential oil has has also been cited as an aid for burns, eczema, ingrown hairs, psoriasis and even razor burn!
Keep tea tree oil infused skin care close by at all times - you never known when it might come in handy.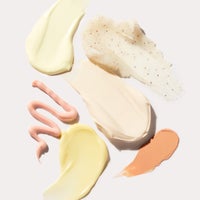 Our team of beauty experts cover everything from skincare to makeup, picking out the most effective products from the best brands and latest trends. Stay up to date on everything beauty with the SkinStore blog, and find all your essentials in one place.