Some products are better together. Using the right combinations of products can work wonders for your skin, even more than applying treatments solo. See the best power product pairings we have here at SkinStore!  
Skincare + Devices
Skincare tech has become more and more commonly used by beauty enthusiasts and skin experts. Working a skincare device and a skincare product together is the perfect product pair because you optimize the best of both products and can see faster, efficient results. 
The Nuface Trinity Facial Toning Device and the iS Clinical Active Serum work together to decrease the appearance of fine lines and wrinkles on the skin using topical treatments and microcurrent technology. A great pair for those that want visibly youthful skin after their beauty routine! 
The TriPollar STOP X, alongside the brand's preparation gel, delivers professional-level aesthetic results that are both immediately visible and long-lasting. Its users enjoy the delivery of focused RF energy into the right layers of the dermis and effective and safe treatment that stimulates dermal activity, thus accelerating the natural production of collagen and elastin.
Cleanser + Hydration
Nothing's more timeless in skincare than pairing the perfect cleanser with a good moisturizer. To many, it's the book cover of a skincare routine. And pairing the EVE LOM Cleansing Balm with the SkinCeuticals Hydrating B5 Hyaluronic Acid Gel Moisturizer is no exception. 
Both products help the skin retain optimal hydration, with EVE LOM being cited as 'the best cleanser in the world' by Vogue and SkinCeuticals' reputation for innovation formulas backed by science. 
Correct + Defense
Fight against environmental aggressors and skin discoloration with this duo! The Murad Rapid Dark Spot Correcting Serum is a transformative, daily use serum that goes one step beyond correction with antioxidant resorcinol that helps prevent the look of dark spots for more even skin tone in the future. And you can also protect your skin from daily exposure to environmental stressors such as blue light and other pollutants with the PCA SKIN Daily Defense Mist, which offers an instant boost in hydration for a more radiant complexion.
Decollete + Neck 
The occlusive layer of the SiO patch is the perfect environment for skin that needs a boost – ideal for those looking for an easy solution to hydration and smooth skin without acids, injectables, or worry of potentially harmful ingredients! Combined with Dermalogica's lightweight firming serum that combats horizontal lines to restore a youthful and sculpted appearance to the neck and decollete, your neck area is taken care of!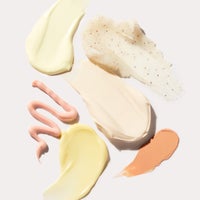 Our team of beauty experts cover everything from skincare to makeup, picking out the most effective products from the best brands and latest trends. Stay up to date on everything beauty with the SkinStore blog, and find all your essentials in one place.