Studies have shown, as our estheticians note, that "the number of skin conditions women suffer from rises significantly during the winter months". Specifically, it's due to a lack of hydration for winter skin.
While we have talked about Winter Skin Essentials to combat the cold weather, there is more that one can do for their skin. Alongside temperature fluctuations, plus the drying effect of low humidity and the warmth of central heating, how can we combat dryness? It all comes down to hydration to our winter skin – however, there's more to that than just using a moisturizer.
How To Maximize Hydration This Winter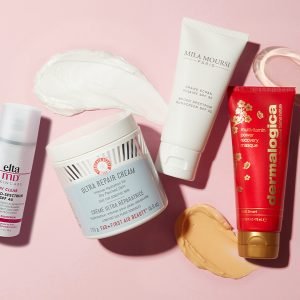 Of course, treating winter skin requires a slightly bespoke approach, so choose products tailored to your skin type. An oil-based moisturizer, for example, will create a protective layer, offering some respite from the elements that water-based skincare products do not. Avoid soap-based cleansers and body washes in favor of creamy alternatives, balms, and oil-based cleansers.
Applying moisturizer effectively is also a must. As soon as you can after drying off post-cleansing or bathing, apply moisturizer to help lock in hydration for your skin in the winter.
Retain moisture this winter with these beauty must-haves!
Hydration Must-Haves