Want to be the star this Christmas and wow your friends and family with the best gifts? Then why not make your own! Here, you can learn how to build your own beauty hamper, and WIN one too by heading over to our Facebook page for our fantastic giveaway!
If you know a beauty addict or two, they'll love nothing more than receiving a bundle of gorgeous products. Combine beauty products with a touch of crafty, handmade love and thought, and you're looking at creating a home-made beauty hamper.
What more could anyone want?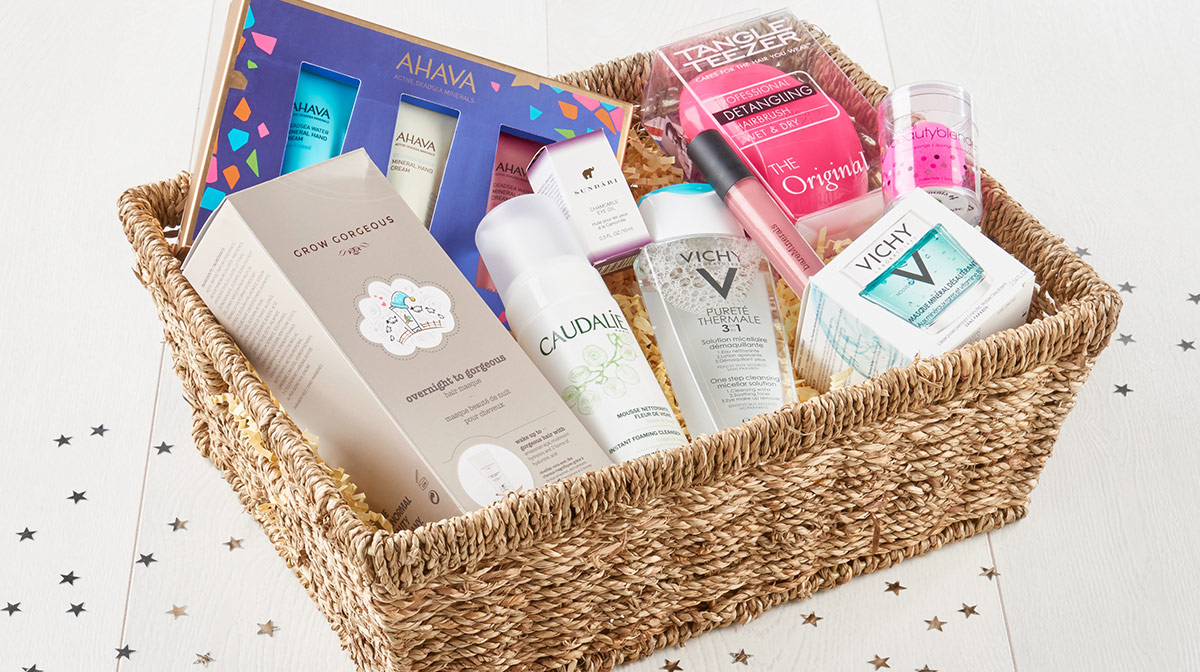 Putting together a handmade hamper of beauty treats means you get to hand-pick the items, fill up as you please, decorate to their tastes and look like a super thoughtful person when you hand over the delightful basket. To make it easier for you, we've highlighted what you will need and what to do to successfully start building your own.
Let's go!
The Products
A luxury beauty hamper should represent a full skincare and beauty regime if it's going to be a real treat for the lucky lady. This includes a cleanser, a make-up remover, a moisturizer/night cream and an eye cream as priority, because who wouldn't appreciate some new essentials?
We've recommended the Caudalie Instant Foaming Cleanser – a 99% natural, soap-free liquid cleanser that turns into a generous, airy foam for gentle cleansing. There's also the effective and refreshing micellar cleansing water and nourishing moisturizer from Vichy, and the Sundari Chamomile Eye Oil, which smooths and replenishes the delicate skin area around the eyes.