We know prom season is a busy season. Once you've got the prom basics covered, all that's  left to think about is your makeup. Whether you opt for a smoky eye or a bold lip (or both), flawless skin sets the stage—and the proper products are key for a natural‐looking finish that stays put all night and looks amazing in photos.
Prom Makeup Must #1: Primer
Although you probably have a curfew and need to go home at some point, you want your makeup to last as long as you do, right?
Dermablend Insta‐Grip Jelly Primer is a super‐charged silicone free primer designed to create an ideal canvas that helps foundation go on smoothly and keeps it looking fresh for up to 24 hours.
Formulated with a built‐in moisturizer, the fragrance‐,phthalate‐ and sulfate‐free vegan formula dries quickly and is non‐comedogenic, so it won't clog pores or lead to breakouts. Best of all, it's suitable for all skin types, including those prone to sensitivity.
Prom Makeup Must #2: Customizable Complexion Coverage
Too much or too little foundation can make you want to un‐tag yourself in social media posts from prom night, which is why you need a next‐generation makeup that you can customize.  Available in 20 shades so you're sure to find your perfect match,
Dermablend Flawless Creator 
Foundation Drops offer weightless coverage, whether you only need one drop to even out skin tone or up to four drops to cover blemishes or other imperfections. This concentrated foundation can also be mixed with moisturizer for every‐day use—and the weightless, waterfree, oil‐free formula is ideal for all skin types (including sensitive and blemish‐prone).
Prom Makeup Must #3: Highlighter 
If there's any occasion to go for the glow, prom is it, and a radiance‐enhancer like Dermablend Glow Creator Multi‐Use Liquid Highlighter is fit for the occasion. Available in four shades and featuring 20% pigmented pearls, this versatile, buildable, water‐ and oil‐free product can be mixed with any skincare product or foundation for an overall luminosity boost or applied on top of foundation to create a contoured effect (and it's perfect for illuminating your shoulders and legs as well). The fragrance‐, paraben‐, phthalate‐ and sulfate‐free vegan blends seamlessly with your complexion coverage for a natural‐looking end result, and it's ideal for sensitive, acne‐prone and all other types of skin.
Prom Makeup Must #4: Setting Powder
Once your foundation and highlight are on‐point, you definitely want to lock your look in place. 
Dermablend Setting Powder
's weightless, translucent formula helps minimize shine and maximize your makeup's smudge‐ and transfer‐resistance for up to 16 hours, while the 
Illuminating Banana Powder
offers the same boost in staying power with a universal yellow hue that blurs the appearance of imperfections and leaves skin with a radiant finish.
Whichever you choose, both of these vegan setting powders are free of fragrance, sulfates and phthalates, ideal for all skin types and the perfect finishing touch for long‐lasting prom makeup.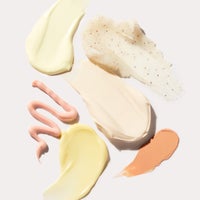 Our team of beauty experts cover everything from skincare to makeup, picking out the most effective products from the best brands and latest trends. Stay up to date on everything beauty with the SkinStore blog, and find all your essentials in one place.