So you've come across the latest trend of dermaplaning and are curious about this treatment that promises youthful, radiant, and flawless skin. If you're trying to decide if dermaplaning is right for you, you're in the right place! Read on to find out what exactly dermaplaning is and what it does for your skin.
Simply put, dermaplaning is a cosmetic treatment that works by removing the top layer of skin and hair from your face. Also known as blading or microplaning, it involves using an exfoliating blade that drags away dead skin cells, scar tissue, unwanted peach fuzz, and any other debris from the surface of your skin. As a result, the skin is left looking smoother, brighter, and fresher. You can use dermaplaning to target acne scars, fine wrinkles, and dry, dull, or sun-damaged skin.
Dermaplaning is a safe and low-risk procedure, but with results that only last around three weeks. On the bright side, there's no recovery time at all required after the procedure, making it super convenient. If you do decide to go in for dermaplaning, definitely make sure to seek out a qualified and experienced provider. Dermplaning should only be administered by a licensed plastic surgeon or dermatologist.
If dermaplaning doesn't sound quite right for you, we can work with that, too. To help you get all the benefits of dermaplaning without actually having to undergo dermaplaning, SkinStore has you covered with a list of products to use as alternatives.
5 Alternatives to Dermaplaning
1. StriVectin Daily Reveal Exfoliating Pads 2. SkinMedica AHA/BHA Exfoliating Cleanser 3. PCA SKIN Daily Exfoliant 4. Sunday Riley Good Genes All-In-One Lactic Acid Treatment 1oz 5. La Roche-Posay Effaclar Toner Astringent Lotion Micro-Exfoliant
Apply StriVectin Daily Reveal Exfoliating Pads once a day, and in just three days you can expect to see visibly brighter skin. These easy-to-use pads are infused with a medley of exfoliating acids that promote skin resurfacing, leaving the skin glowing. Texture is refined, tone is evened out, pores are tightened, and blackheads are reduced in appearance. It's an easy alternative to dermaplaning that you can administer yourself right in the comfort of your own home.
Treat your skin to a gentle yet thorough cleanse with the SkinMedica AHA/BHA Exfoliating Cleanser. Ultra-fine jojoba beads work in tandem with alpha-hydroxy and beta-hydroxy acids in this formula to improve skin tone. It's a refreshing formula that effectively sweeps away all traces of makeup, excess oil, and environmental pollutants. This product is good for use on all skin types.
For a perfectly polished look, you can rely on the PCA SKIN Daily Exfoliant. This moisturizing exfoliant is powered by a potent mix of aloe vera, biodegradable exfoliators, and jojoba oil. It's great for daily use on any type of skin for maximum radiance and rejuvenation.
Give your skin a luxurious pick-me-up with the Sunday Riley Good Genes Treatment. This formula supports the skin with an enriching and exfoliating dose of lactic acid, which works to clear dead skin cells away from the face. Plus, lemongrass and licorice extracts boost circulation and refine skin tone. It's a quick and long-lasting fix that refreshes tired skin and reduces imperfections like dark spots and unwanted pigmentation. Enjoy the return of clarity and glowing health to your complexion.
Trust the Effaclar Toner Astringent Lotion Micro-Exfoliant from La Roche-Posay to leave your skin looking and feeling gorgeously clean. This micro-exfoliant astringent lotion is intended for use after washing to eliminate any lingering traces of excess oils and debris. 100% hypoallergenic, non-comedogenic, free from parabens, and made with minimal ingredients and fragrance, it's the ideal product for anyone with sensitive skin.
For high-quality skincare products US beauty addicts can rely on, take a look at our range at SkinStore today.
Sources:
https://www.healthline.com/health/beauty-skin-care/dermaplaning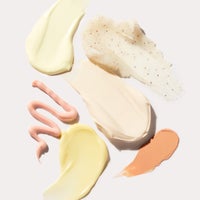 Our team of beauty experts cover everything from skincare to makeup, picking out the most effective products from the best brands and latest trends. Stay up to date on everything beauty with the SkinStore blog, and find all your essentials in one place.