With so many fake tan options out there, it can be hard to know where to start. Whether you're brand new to self tanning or are a seasoned expert who loves to bronze all year round, the SkinStore Beauty Editor Team have put together our favorite self tanners for Summer 2021.
Why should you use a Self Tanner?
As we discovered in our exclusive SkinStore Suncare Survey, sunbathing and its well-published risks are a real issue for women across America. Not only does long term sun exposure cause fine lines, wrinkles and dehydrated skin, but the correlating between sunbathing and skin cancer is real. When we asked you, 51% of SkinStore customers were worried about developing premature aging and 48% were concerned about developing skin cancer. As skincare specialists La Roche-Posay told us,
The American Academy of Dermatology cites that experiencing five or more blistering sunburns between ages 15-20 increases one's melanoma risk by 80% and non-melanoma skin cancer risk by 68%.
So, not only does using a self tanner give you a glow in a fraction of the time it would take for you to achieve one from laying out in the sun, it is totally safe and risk-free. In fact, self tanners also often contain added skincare benefits, such as helping to moisturize and hydrate the skin all day long.
And remember - if you do choose to expose yourself to the sun, please always use face and body SPF sunscreen to protect your skin from harmful UVA and UVB rays.
We have selected some of our favorite SPF products are below.
How do you use a Self Tanner?
Although all self tanners are slightly different and you should always read the instructions before applying, the majority of fake tans are usually applied in a similar way. Over the years, the SkinStore Beauty Editor Team has experimented with many different self tans and our steps for the best use of a self tanner are below:
Shower and exfoliate

your body from top to toe before application - you want a smooth canvas to avoid streaky coverage
After showing,

apply a plain moisturizer

to your knees, elbows and in between your fingers - this will prevent any nasty orange patches around these dry and delicate areas
Always use a

tanning mitt or glove

to apply product - this will help you evenly distribute the tan around your body and prevent orange hands!
Use

circular motions

to apply - gently and evenly use circles to massage the product into your body

Ask a friend

to help you - you don't want any pale patches left on hard to reach places like the back of your shoulders

Exfoliate your hands

after application - this will stop any tan stains from building up on your hands, which would be a dead giveaway that your glow is faux!
Use a

tan accelerator or extender

to maintain your tan - these specialist products will help extend your bronzed body for as long as possible
Products to help you apply your self tan:
Beauty Editor's Best Self Tanners for Summer 2021
Here on the SkinStore Beauty Editor Team, we've tried and tested many different brands, formulas and finishes of self tanners. Based on our experiences, we've put together our top fake tans for Summer 2021...
Remember, you can shop a wide range of self tanners on SkinStore now.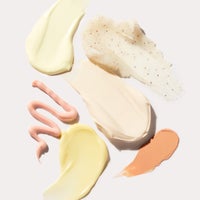 Our team of beauty experts cover everything from skincare to makeup, picking out the most effective products from the best brands and latest trends. Stay up to date on everything beauty with the SkinStore blog, and find all your essentials in one place.