If you've ever visited the magical, faraway land of Morocco then I don't need to tell you how wonderful it is. If you haven't then you must plan a trip immediately.
There's something to be said for the rows and rows of dried herbs, spices and flowers stacked high at the souks. For less than $10 you could easily walk away with several organza bags and plastic bottles filled with beautiful petals and exotic oils.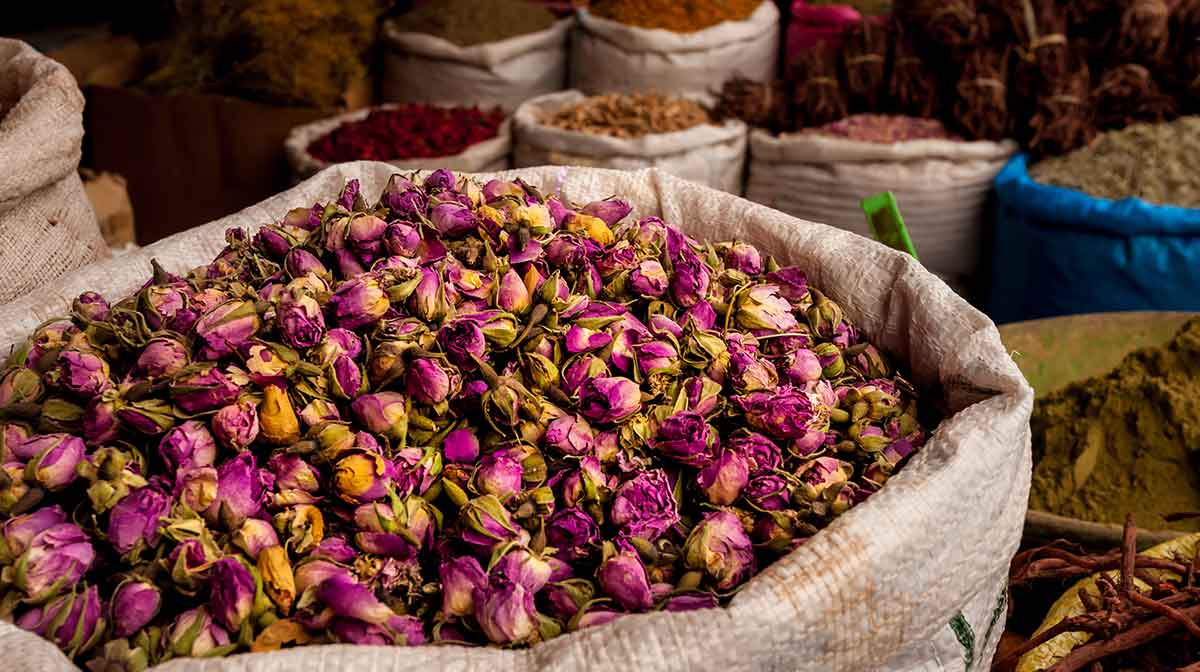 There is divine beauty amongst Moroccan women, often concealed behind a veil or scarf. Discover some of the nation's favorite ingredients and traditions.
The Hammam
For Moroccans, the hammam experience is a way of life – a regular social occurrence that has a genesis in traditional Islamic cleansing ablutions. This cleansing and bathing ritual leaves you feel fresh and beautiful from head-to-toe.
It starts with a super-hot steam room, to open and clear pores; a smothering of olive-oil based black soap follows by an allover scrub with a traditional kessa glove to remove dead skin. To finish, a huge splash of cold water.
Recreate the experience at home with Red Flower's Hammam Travel set, which contains the Moroccan Mint Tea Silt Purifier.