The Importance of Serums: SkinCeuticals Serum Week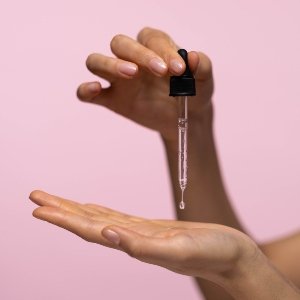 A basic skin care regimen of cleansing, moisturizing, and sun protection is a great jumping-off point, but targeted serums can take your skincare results to a whole new level.
Now in its second year, SkinCeuticals' Serum Week celebrates the benefits that targeted treatment serums provide for maintaining healthy skin and improving an array of concerns.
No matter your skin type, SkinCeuticals has a solution in the form of a daily antioxidant and targeted corrective serum pairing that will help you achieve your at-home skincare goals.
Best SkinCeuticals Serums For Your Skincare Goals
Skincare goal: Youthful-Looking Skin
If you're looking to reduce the look of fine lines and wrinkles, improve skin firmness and prevent future visible signs of aging, C E Ferulic and H.A. Intensifier are the perfect anti-aging serum pair. The award-winning C E Ferulic serum with 15% L-ascorbic acid (pure vitamin C), 1% vitamin E and 0.5% ferulic acid offers superior protection against environmental free-radical damage that contributes to age-related skin changes, while H.A. Intensifier is proven to amplify the skin's hyaluronic acid levels and deliver an instant surge of hydration that enhances skin firmness, plumpness and smoothness.