New year, new discoveries.
And on our never-ending quest to find the best in beauty, we spoke to Rachel Jones - a Grow Gorgeous haircare specialist and also a bride-to-be. Rachel is on a special kind of haircare journey, looking to achieve a memorable, feminine hairstyle that will turn heads.
We asked Rachel to share her hair routine with us as she prepares for one of the most important days of her life.
Meet Rachel
As many brides-to-be know, on the countdown to your big day your beauty routine goes into overdrive as you're buffing, moisturizing and polishing every last inch of yourself in the effort to look like the very best version of yourself for The Big Day. With my own wedding, on the horizon now we've entered 2017, I'm upping my beauty game before it's my turn to say 'I do'.
Among my newly acquired beauty routine I've been paying close attention to my hair. For me, it's always been about the hair. I envision long, romantic waves sitting neatly beneath a veil but I'm currently sporting shoulder-length hair. I'm getting married in October so that gives me ten months to transform my hair. My weapon of choice? Grow Gorgeous.
I've long been a fan of the best-selling Hair Density Serum so I'm trying my best to stick to the strict regimen of applying it every day, giving my scalp a little massage as I do this to encourage blood circulation. It's a little moment I use as 'me' time so I'm quite enjoying it.
Next in my haircare routine is the 11-in-1 Cleansing Conditioner. It's not your average 2-in-1 shampoo/conditioner hybrid product but a truly divine cleanser that offers a deep yet gentle cleanse and leaves my hair feeling incredibly soft and nourished - there is literally no need to use a separate conditioner. What I especially love about this is that it gives a lot of volume to my fine hair rather than weighing it down as so may other conditioners do.
My favourite discovery has to be the Grow Gorgeous Shine Serum - this is one product I'll definitely be using on the day of my wedding when I want my hair to look particularly picture perfect. The Shine Serum leaves my hair feeling so soft - it looks so glossy and brilliantly bright. I would advise using this sparingly and on damp hair before you style it to really seal in that shine.
A hair mask is a staple product for anyone looking to treat their hair and I'm so pleased to have discovered the Back into the Roots Hair Masque. This number is very unique in what it does and the results are instant. The mask stimulates the scalp and lifts your roots with a blend of caffeine, while hyaluronic acid hydrates hair and menthol gives a refreshing sensation to make lcoks feel full and fresh.
My hair is already looking and feeling much healthier and stronger - at this rate I will definitely achieve the hair of my dreams by the time I walk down the aisle.
Have you tried any of the Grow Gorgeous products? Review your favourites on site to be in with a chance of winning a 6 month supply of your favorite Grow Gorgeous product.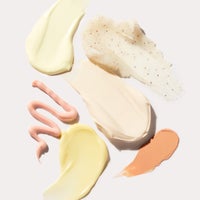 Our team of beauty experts cover everything from skincare to makeup, picking out the most effective products from the best brands and latest trends. Stay up to date on everything beauty with the SkinStore blog, and find all your essentials in one place.