The FOREO beauty gadget is the first tool on the market with rounded silicone touch-points to clean your pores, which is why we've built so much hype around it. However, one of the main reasons we're such big fans here at SkinStore is that it's the most hygienic cleansing device on the market.
If you've never used a cleansing device before, you may be a little skeptical about this brightly colored, egg-shaped, lightweight device. To share our love for FOREO, we recently put together an everything you need to know guide, highlighting all the devices and why they are so unique (and just plain amazing to use!)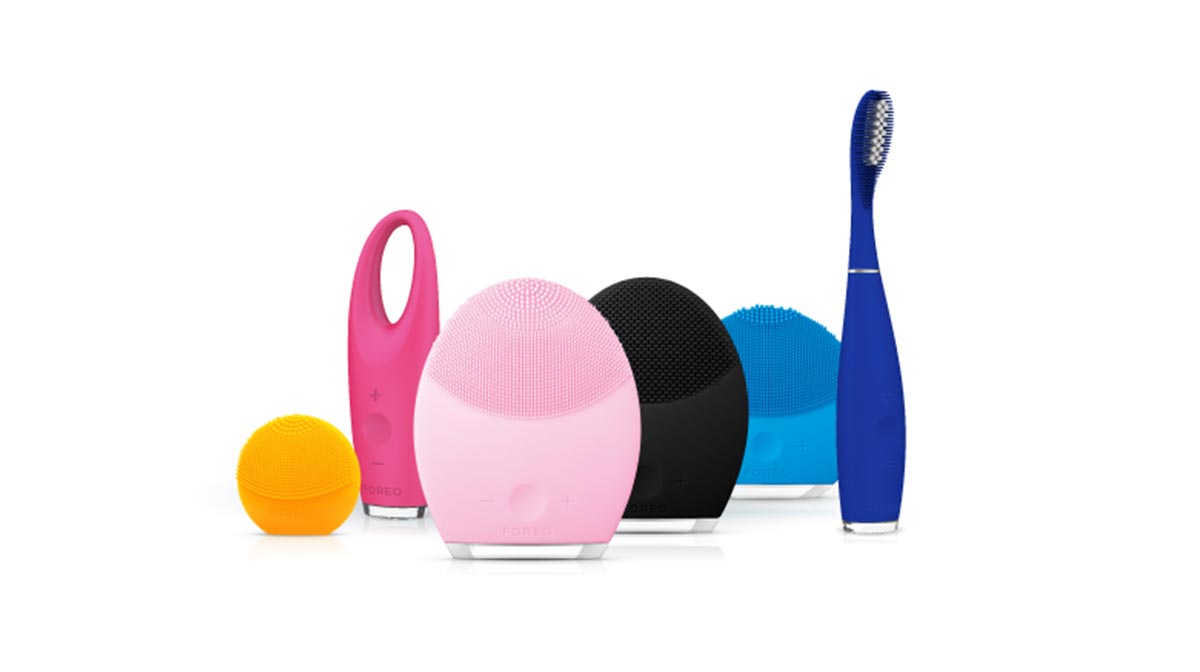 But for those of you who feel you would benefit from more of a 'quick read' overview, we've put together some snippets of our favorite members of the FOREO family. Complete with a snapshot of the benefits of using this method for an effective cleanse, it may give you lots of gift inspiration for the holiday season too!
$39.00 Buy now

with Skinstore US

Combining T-Sonic™ Pulsation Technology and FOREO'S signature, non-porous silicone touch-points, the LUNA PLAY features thicker touch points to perform an intense clean.  The device gently yet effectively cleanses and exfoliates with a single intensity, dual-zone range, unclogging pores and lifting away dirt, oil and dead skin.

Plus – how cute is this chunky little pale pink version? It also features softer, thinner points at the bottom which caters for more sensitive skin types, or larger areas such as the cheeks.

Buy now with free delivery
To explore the entire FOREO range and get an exclusive 25% off for Black Friday and Cyber Weekend, check out the collection over at SkinStore.com