Frequent heat styling, hair dye and environmental factors can cause your hair to lose moisture and condition, leading it to look dull, dry and lackluster. It's important to make sure that you're not washing dry hair too frequently, as this can strip the essential oils from the hair, exacerbating the problem, but adding a weekly treatment to your hair care routine can add vitality back into your locks. The best hair treatment for dry hair will work to replenish the moisture in your hair to leave it feeling truly nourished, smooth and shiny, so discover the best hair treatment for dry hair to revitalize your locks.
Philip Kingsley's Elasticizer Treatment delivers an intense burst of moisture to your hair to replenish and protect even the most dry, damaged hair, with visible results after just one use. The intensely moisturizing treatments adds strength, elasticity, bounce and shine to dry hair, while the expert blend of ingredients work to protect the hair from UV rays, helping to prolong the life of colored hair.
The Expert blend of Hydrolyzed Elastin, Castor oil, Olive oil and Glycerin work to add strength, body and elasticity to the hair as well as infusing it with moisture, vitamin E and essential fatty acids which help to keep the hair moisturized, strong and lustrous.
Learn the true meaning of beauty sleep with the Grow Gorgeous Overnight to Gorgeous Hair Masque. The nourishing hair treatment works to transform dry, damaged locks in need of a boost and works through the night to ensure you wake up with gorgeous, nourished locks. The blend of Agaricus Active Complex, Hyaluronic Acid and Tamarin Fruit Seeds work to prevent frizz, repair damaged fibres and infuse the hair with moisture for truly strengthened, hydrated hair.
Restore your dry, damaged hair with the SHOW Beauty Pure Moisture Treatment Mask, which has been formulated to infuse the hair with incredible, intense hydration as well as visibly smoothing the hair to leave you with gorgeous, healthy locks.
The blend of Amino Acids, Soy Protein and Hydrolysed Pea Protein, Caviar and White Truffle extracts work together to improve the hair's elasticity, strengthen each strand and infuse the hair with an incredible burst of moisture.
If your hair is in need of a seriously deep conditioning, one of the best hair treatments for dry hair is the Phyto Phytojoba Intense Hydrating Mask, which will transform dry, lackluster hair. The mask boasts a creamy, light texture and delectable scent while the expert blend of Jojoba Oil and South African Sweet Orange Extract and Angelica seeds ensure that the hair is strong, hydrating and shining.
If you're looking for the best hair treatment for dry hair that's also free from parabens, then the Alterna Bamboo Smooth Kendi Intense Moisture Masque is the one for you. The combination of organic Bambooextract and Kendioil deeply penetrate the hair shaft to infuse seriously dry hair with intense moisture, leaving you with strong, sleek and frizz-free hair, as well as protecting the vitality of your hair color.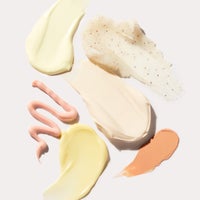 Our team of beauty experts cover everything from skincare to makeup, picking out the most effective products from the best brands and latest trends. Stay up to date on everything beauty with the SkinStore blog, and find all your essentials in one place.