Following a survey that SkinStore ran throughout National Self-Improvement Month, we can reveal that a staggering 60% of women describe themselves as 'fairly average and nothing special', when asked how they rate their natural beauty. Even more surprising, only 2% of women said they would describe themselves as 'gorgeous'.

The results have shown a huge increase in the low self-confidence American women battle with today, increasingly feeling the pressures to constantly look good.  Whether it's brought on from the social media world showcasing pristine celebrities, the constant comparisons to others, or the rising treatments and products available to enhance your beauty, women are lacking in self love.
1 in 3 women choose not to leave the house without make-up, and especially not without foundation.
At SkinStore, we want to empower women and let them feel confident in their own skin, with their own natural beauty. In an attempt to uncover what women really feel, we launched the self-confidence survey to dig a little deeper into the minds of today's women. Take a read below to reveal some key findings:
60% of women describe themselves as 'nothing special' and 'fairly average'
With women feeling increasingly negative about their natural beauty, it appears self-love needs drastically improving after those surveyed labelled themselves with these negative descriptions.
The survey also revealed 1 in 3 women would never leave the house without make-up, showing that women are becoming more reliant on covering up with cosmetics to feel confident and attractive.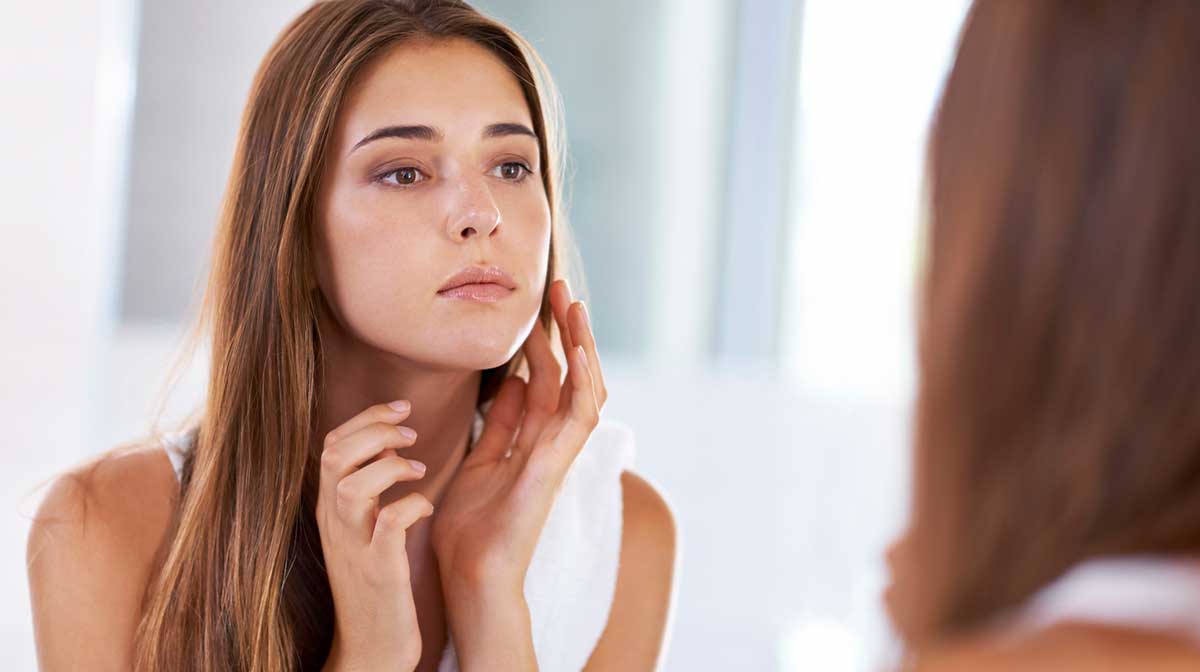 Only 2% describe themselves as 'gorgeous'
We dived a little deeper after uncovering this shockingly low statistic to find out what it is women really despise about themselves. It turns out that the nose is the most hated body part amongst most women, closely followed by teeth. When asked more about why this is, it appears these two features are ones that make-up can't fix. However, it's apparent there is one main feature that over 70% of women love about themselves: their eyes.
This being said, over 50% of women still don't feel confident giving eye contact to others, unless they are wearing sufficient eye make-up.
Although 70% of women love their eyes, 50% still don't feel like they can give eye contact unless sufficient eye make-up is worn.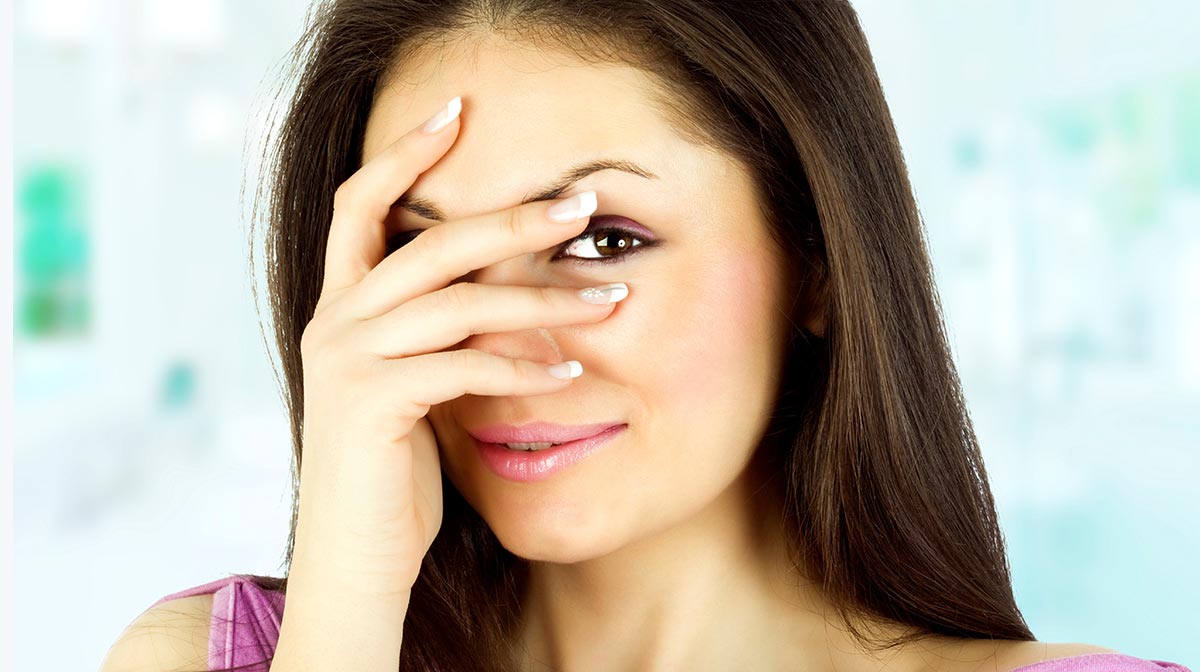 A shocking 1 in 3 reveal they would never leave the house without Foundation
Covering up with foundation is the #1 confidence booster voted by women, when asked to chose just one item which boosts their self-confidence.
The results go on to reveal that when faced with the dilemma of which make-up product boosts their self-confidence, it's all about covering up. Over half of women chose foundation as the one product they can't step outside without, with 1 in 3 not being able to leave the house without it.
In second place, women voted mascara. It appears that when the skin is masked, blemishes are covered, and eyes are brought to life, women instantly feel more attractive.