After an exciting day spent in the studio filming some new videos with our Budapest-based beauty brand Omorovicza, we've decided to take you behind-the-scenes for a sneak peek at our exclusive shoot.
Omorovicza are one of our most unique skincare brands at SkinStore, in which the unique brand had their genesis more than 2000 years ago, when the remedial properties of Hungary's therapeutic waters were first uncovered.
As part of our SkinStore and Omorovicza collaboration, we asked the brand to provide three exclusive video tutorials to help inform and educate our customers on their key products across the range.
As well as exploring the hero products, we also wanted to discover what's on trend at Omorovicza, covering their representative's skin care essentials in three different scenarios.
Background
As you may already know, the Omorovicza story is something of a skincare fairy-tale. As a little background to our tutorial speaker, Margaret de Heinrich, she is now one half of the founding team behind the Hungarian beauty brand, inherited problem skin. She was on the acne drug Accutane when residing in Budapest as part of her then American diplomat duties.
Margaret was set up on a blind date with a charming young aristocrat, Stephen de Heinrich, who took it upon himself to light up the city for her… and the rest is history!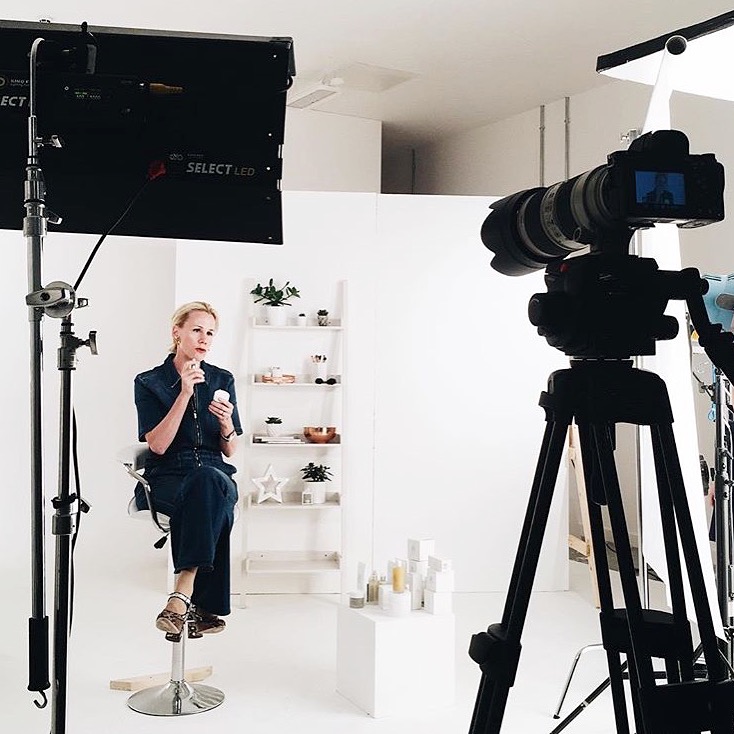 Inspired by the distinctive heritage of the thermal waters, their millennial therapeutic application and the endless tales of miracle cures attributed to various Hungarian springs, Stephan and Margaret take an artful approach to delivering an entire line of luxury skincare.
Setting
To paint the picture, we locked ourselves away in lightly-lit modern filming studio – the perfect location for shooting all of our SkinStore videos. The set-up consisted of a beautiful white dressing-table with a bulb-lit mirror-frame, a gorgeous plant-pot, vanilla-scented candles and a whole lot of luxury from Omorovicza's finest range.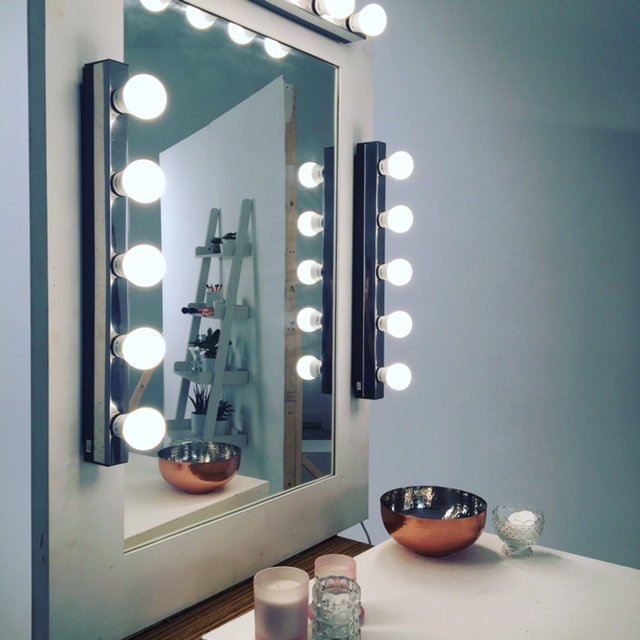 The video crew focused on setting each scene to perfection, as well as organizing the carefully placed props whilst our dream-to-work-with Margaret played the model for showing off Omorovicza's fabulouse skin care range.

Attendees
Omorovicza Representatives: Margaret de Heinrich, and Samya Escoto.
SkinStore Team: Marketing Manager, Katie Hudghton, and Senior Social Media Executive, Anna Moore.
Filming Crew: Will O'Neill & Joshua Gow Videographers; Kim Roberts, BTS Photographer.
Model: Lucinka Hodnett.
Stay tuned for our Omorovicza Filming Tutorials coming soon…