Our Beauty Glossary is your definitive guide to every important beauty term ever. From A - Z, we'll regularly fill you in on beauty ingredients, personalities, products and treatments, so you know exactly who or what to look out for in the beauty space.
Marsh-mel-oh Root
The root of the marshmallow plant secretes a high percentage of thick, syrup-like liquid known as mucilage. The original marshmallow was made using the root; whereas the modern marshmallow is made with gelatin. But this isn't about s'mores.
The jelly-like substance that comes from the marshmallow plant has been used in medicine for centuries because it has intensive hydrating, softening and balancing properties. The plant's botanical name, althaea officinalis, is actually something of a clue. Althaea means "to heal" and the ancient Greek physician Hippocrates would used marshmallow as a wound treatment.
The marshmallow root's ability to attract and retain water allows it to provide lasting hydration to the skin. It forms a protective barrier that helps rebalance dry skin and prevent moisture loss, leaving you velvety soft and smooth.
This is why Jurlique's founders, biochemist Dr Jürgen Klein, a biochemist and his botanist wife Ulrike, made marshmallow one of the founding crops at the Jurlique Farm over 30 years ago. They had always been passionate believers in the healing power of nature and the underlying ethos of Jurlique is a pure and natural skin care range combining the ancient arts of alchemy, herbal medicine and homeopathy to reconnect people to nature. Today, the brand uses marshmallow root extract in most of its range.
Discover more products formulated with the root of the marshmallow to comfort your skin and hair:
Remember to check our blog regularly as we update our Beauty Glossary with the beauty terms you need to know about.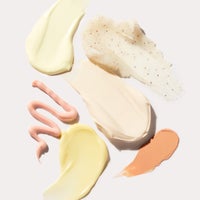 Our team of beauty experts cover everything from skincare to makeup, picking out the most effective products from the best brands and latest trends. Stay up to date on everything beauty with the SkinStore blog, and find all your essentials in one place.