Mineral make-up is all the range, with many of us making the switch in an attempt to care more for our skin. One brand in particular which remains a firm favorite for the mineral make-up wearers out there is bareMinerals - the original pioneers of naturally derived make-up. As the best-selling mineral cosmetics brand in the world, we've looked into some of the brands top products and why they are much loved.
It's been over 35 years since the brand first brought the magic of mineral make-up to our attention, focusing on using only the finest natural ingredients. Bare Minerals realize that women all over the world are crying out for flattering coverage that is actually good for the skin, whilst caring for sensitive skin. With these concerns in mind, bareMinerals continue to go from strength to strength, boasting an extensive product range and a loyal cult following.
If you're new to bareMinerals and considering making the switch to mineral make-up, read on for some reasons why we couldn't agree more. Plus, we've also rounded up the four key steps to flawless skin, utilizing products which reap the true beauty benefits of naturally derived make-up.
Prep and Prime
Prepping and priming the skin is a crucial step for ensuring your make-up stays put all day long. With more people needing their face make-up to last for the duration of the day, the demand for an effective primer is at its highest.
The bareMinerals Prime Time original Foundation Primer is an award winning product, great for addressing concerns such as flakiness, dry patches, excess oil and enlarged pores. Its mineral infused formula glides on to your skin smoothly, without any tacky residues. Let's face it – once our foundation has the perfect base, we can pretty much face anything thrown at us! Caring for what actually goes into your skin, this primer is brimming with natural goodness.
Packed with a concoction of plant extracts, Vitamin C and E, and Aloe Vera, it soothes and nourishes to give a silky finish, plus extending the fresh look of our foundation. For best results, apply to a freshly cleansed face.
Conceal and Cover
The next step to flawless, natural looking skin is to diffuse any dark circles and hide those pesky impurities. Let's not even mention those other annoying imperfections, like blemishes and sun damage that can be troublesome to conceal away.
If you suffer from these, then fear not - the SPF 20 Correcting Concealer is a hero product that does more than just cover up. Its powerful skin loving ingredients mean it also works to improve dark circles, discoloration and fine lines over time. So to summarize, this product is much more than a regular concealer!
To achieve your desired look, this creamy textured concealer provides medium to full coverage, depending on how much you wish to apply. This means it provides build-able coverage, which works great when blended with fingers or a make-up brush. You'll also find one of the world's most brightening natural properties – Copper- infused into the product, to give an illuminating effect. And let's not forget how beneficial it is to have an SPF already built into the product!
Brighten and Perfect
Foundation is used by the majority of us on a daily basis, so the need for it to be beautifying and caring is so important. The many types of mineral foundations from bareMinerals are loved for so many reasons: they are natural, non-comedogenic and potentially problem-solving for sensitive or break-out prone skin. A lot of people worry about mineral make-up encouraging dryness, appearing cakey, or drawing attention to fine lines and wrinkles.
However, bareMinerals ensure their foundations and powders blend into the skin seamlessly, looking as fresh and natural as possible. Going that one step further, bareMinerals launched an all-in-one mineral foundation and skincare serum, which is both tone correcting and brightening.
The bareMinerals bareSkin Pure Brightening Serum Foundation is an ultra-thin, skin-perfecting fluid which gives a naturally healthy glow as well as a dewy finish. The smooth texture from the serum provides the most effortless application, gliding over your skin to leave you glowing and radiant.
Ensuring your skin is looked after all day, the Pure Brightening Serum is derived from coconut and jojoba mineral pigments which hydrate your skin and keep it nourished. Other powerful natural ingredients include Lilac Plant Stem Cells and Vitamin C, which fight signs of fatigue and help to make the skin look more awake and of course, it's always reassuring to know that your foundation is hypoallergenic, non-comedogenic and features a non-chemical SPF 20.
A Flawless Finish
The final step for creating the flawless face from mineral make-up is to finish off with a weightless, translucent finishing powder. A perfect pairing to the Pure Brightening Serum Foundation is the bareMinerals Mineral Veil, which utilizes pure ingredients that actually care for your skin. To be brushed on after foundation application, this soft powder absorbs excess oils and extends the life of your make-up.
It's also a fantastic finishing product if you are slightly weary of powders which interfere with the color on your foundation. This product in particular comes in a translucent shade, and won't leave a visible residue on the skin.
An extra tip to bear in mind is to dab a small amount on lips and eyelids before applying lipstick or eyeshadow, and watch the color stay put for much longer! The finishing result is a soft, sheer and bright complexion; all prepared for the appliance of blusher, bronzers, or any other finishing's you wish to apply.
The extensive collection of mineral miracles doesn't stop there. bareMinerals also offers a full range of BB creams, tinted moisturizers and mascaras- just to name a few. Join the growing nation of mineral makeup lovers by checking out the full collection here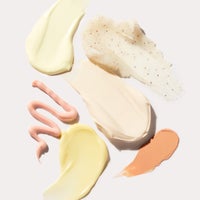 Our team of beauty experts cover everything from skincare to makeup, picking out the most effective products from the best brands and latest trends. Stay up to date on everything beauty with the SkinStore blog, and find all your essentials in one place.