Spring Break is almost here! This may not come as an obvious surprise to any of you because chances are, you've either been planning or dreaming about planning your weekend getaway for months!
So, where are you going? Is it blissfully warm and sunny? Or cold and blustery? Depending on where you go will depend on what your skin needs from you. To help you customize your skincare needs to your vacation, we've come up with these easy beauty-on-the-go tips so you know what to prepare for.
Beauty on the Go: Warm Weather
If your weekend plans are taking you somewhere with a warm climate, there's a high likelihood that with that climate you're going to find plenty of heat and sunshine. Your skincare is going to boil down to two things: Water and SPF.
SPF
In case you forgot from the plethora of times we've already said it before: YOU NEED SUNSCREEN! Even in overcast conditions, the sun is still stronger than the puffs of water in the sky blocking your view.
When you are exposed to the sun, you expose your skin to harmful UVA and UVB rays which break down your skin cells, and if left unprotected, can lead to premature signs of aging—and we don't want that now, do we? On top of that, you're exposed to free radicals which only add to the armada of things working against the health of your epidermis.
Water
No matter where you vacation this is important, but especially in a warm climate your body may use more water to keep you cool enough, and you need to be sure to replenish that! After all, you are 70% water—remember hearing that once or twice when you were a kid?
To help you stay well and cool, and even just to keep your body performing at its best, make sure to be drinking at least half your weight in ounces. Emphasis on the ounces part. Put simply, if you weigh 100 pounds, do your best to swig down 50 ounces of water throughout the day. Never drink too much at one time or you may make yourself sick, and that's no way to spend a vacation.
Beauty on the Go: Cold Weather
Three words: Moisturize, moisturize, moisture! The terrible thing about cold weather is that usually means bad news for our skin. Along with colder temperatures comes a drop in moisture levels as well. You may notice this plummet in water levels just by looking at your hands.
If you're vacationing in a colder climate your biggest vice here is going to be dryness. Your skincare focus here is going to be hydration and anything you can do to cover up!
Moisturize
Like we said, your biggest vice is going to be dryness. The best weapon for that? Some quality moisturizer! We mean moisturizer for everything! Face, neck, hands, and body. The more generous you are with your moisturizer, the better your skin's natural protective barrier of sebum will be.
Sebum-rich hands equal moisture-rich hands.
Bundle it up!
First and the biggest reason your hands get all dry and achy in cold weather is the dry air. The biggest thing after moisturizer that can help you fight that? Cover up!
If you are in the habit of walking outside without gloves on, stop all practice immediately and consultant your favorite winter gear outfitter for a new pair. Exposing your bare skin to the elements only helps the dry air eat away at your skin's moisture. Don't give it that opportunity. Help your hands and body retain the moisture you feed it and lock in that moisture by bundling up!
Wherever you're going for your spring vacation, we wish you well! We won't be the mom on the front porch shouting 'Remember who you are!' as you drive off, but we will be here saying to please, PLEASE treat your skin right. You'll thank us later. Trust us.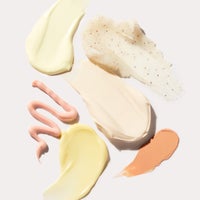 Our team of beauty experts cover everything from skincare to makeup, picking out the most effective products from the best brands and latest trends. Stay up to date on everything beauty with the SkinStore blog, and find all your essentials in one place.