Spring is almost here! What are you doing to get ready? In this transitional period between seasons, take the time to get your skin Spring-ready for warmer weather with a new facial cleanser!
What are the best facial cleansers?
A woman's skin needs that "A-list" cleanser that will make her skin look its best. Whether you need oil-free or a purifying cleanser, we've got you covered. Check out some of our March favorites!
PCA Skin Creamy Cleanser
This hydrating facial cleanser from PCA Skin will help you effectively wash away makeup and impurities without stripping your skin of its natural protective sebum layer. Containing a unique blend of rose hip seed oil and aloe, this cleanser also rejuvenates the skin for a radiant, younger-looking complexion.
Koh Gen Do Cleansing Water
Gently and effectively wipe away makeup and other impurities with this cleansing water. Pure hot spring water contains skin-absorbing nutrients that rejuvenate and renew the skin with every use!
No worries about oiliness or residue, this water washes away your day with no need to rinse or do a secondary wash. This oil-free facial cleanser contains rosemary, sage, lavender and other extracts for an all-over refreshingly purifying face cleanse.
PCA Skin Blemish Control Bar
Acne got you down in a low-key case of the blues? Take back control with this Blemish Control Bar by PCA Skin! Formulated with 2% Salicylic Acid and eucalyptus, it is designed to purify large trouble areas of both the face and the body.
Tell that cystic acne it can find its own field to plant itself, and with this cleansing bar, it certainly isn't going to be your face!
Erno Laszlo Sea Mud Deep Cleansing Bar
This iconic black soap cleansing bar is free of parabens, sulfates and mineral oils. If you suffer from blemished skin then this bar is your refuge. Infused with mineral-rich Dead Sea mud, this cleansing bar works to detoxify, purify, and hydrate the skin leaving it feeling fresh, softened, and renewed.
iS Clinical Cleansing Complex
Combining the abilities of bionutrients and antioxidants, this cleanser works to completely wash the skin of dirt and impurities without stripping the facial skin of essential natural oils.
Suitable for all skin types, besides its effective cleansing properties, this complex helps to control acne-causing bacteria and can also be used or shaving!
Erno Laszlo White Marble Cleansing Bar
Do more than just cleanse with this creamy, lavish marble cleansing bar from Erno Laszlo! This amazing bar utilizes innovative technology to help brighten your complexion, and fight hyperpigmentation. Using nano-encapsulated LumiWhite Complex blocks excess production of melanin and promotes a radiant and even skin tone.
Whatever your skin needs, take the time this transitional season to upgrade your facial cleanser to something that will truly transform your complexion into its own radiant flower patch! Discover more of SkinStore's top cleanser on our website.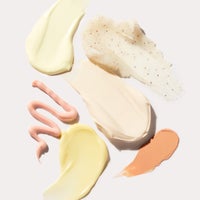 Our team of beauty experts cover everything from skincare to makeup, picking out the most effective products from the best brands and latest trends. Stay up to date on everything beauty with the SkinStore blog, and find all your essentials in one place.