The luxury skin care brand, Natura Bisse, have recently hosted a lunch-time Live Facebook Q&A for all of our lovely beauty fans out there.
Natura Bisse was founded in Spain by a man named Ricardo Fisas Mulleras in 1979, and the luxury skin care brand became the first company to offer professional results for use at home with their launch of their Glyco Extreme Peel treatment. Natura Bissé's Glyco Extreme Peel is one of their bestsellers, as this treatment works to firm and revitalize the skin with its triple enzymatic exfoliation system.
Natura Bissé's Diamond collection is also unique as it's professional formula boasts an expert blend of natural ingredients, including; pomegranate extract to smooth and brighten the skin and beet extract to prevent excess moisture loss from the skin.
To find out more about what people are asking about the brand as a whole, read all of your questions now  to become an expert in their range this Fall.
Q

If you had to choose ONE product in your line for anti aging and acne what would it be? It could be anything!

A

The GLYCO EXTREME PEEL. It is a game changer, using this 2x a week will help with complexion, provides firming benefits AND helps with acne. [product_display id="1"]

Q

For someone with oily skin focusing on brightening and preventing blemishes, how would you multi-mask? Also which products do you recommend after the mask?

A

You can use them 3 nights a week to transform your complexion. We recommend the following for amazing results: Monday - STABILIZING CLEANSING MASK, Wednesday - ESSENTIAL SHOCK INTENSE MASK and Friday - apply the C+C VITAMIN SOUFFLE MASK. [product_display id="2"]

Q

When I use face cream, I get irritation around my eyes. Is there something you could recommend? I really would like to try the soufflé mask!

A

The SOS INSTNT RESCUE will help soothe any irritation, and build tolerance in the skin so you are less likely to experience irritation. [product_display id="3"]

Q

I'm 51 and I still wear sunscreen. Is it still benefiting me. Is there ever an age when we don't need sunscreen anymore?

A

The sun's presence continues to be strong, so Sunscreen is always important! You should also try DIAMOND DROPS. Apply as the last step of skincare before your SPF to provide even more DNA protection. [product_display id="4"]

Q

I have oily skin with some redness that I would like to get rid of. What products would be best for me?

A

The GLYCO EXTREME PEEL 2x a week will help with the oil, and then using the TOLERANCE BOOSTER as a daily serum to help with any redness you make be having. [product_display id="5"]

Q

What product is best for a saggy neck and dark circles?

A

The INHIBIT TENSOLIFT NECK CREAM is best for contouring the neck, helping with dark spots and filling in those lines on the neck. [product_display id="6"]

Q

Which of your products are good for post pregnancy?

A

Anything without retinol! popular ones for post pregnancy are the ESSENTIAL SHOCK INTENSE COMPLEX as it will provide you with all your vital nutrients your skin needs. [product_display id="7"]

Q

What's the best way to apply a mask?

A

Fingertips so you aren't wasting any product on a brush.

Q

What mask do you recommend for for ultimate moisturization?

A

Apply the DIAMOND EXTREME CREAM for hydration, it is the most hydrating cream without making your skin feel heavy. [product_display id="8"]

Q

Do you have any products that help reduce hyperpigmentation areas from scars?

A

The GLYCO EXTREME PEEL 2X a week and the DIAMOND WHITE SERUM nightly. [product_display id="9"]

Q

What makes your skin care line different from all the rest?

A

The innovation, Science, and amount of active ingredients in our products. Natura Bisse, creates collections based on what the skin needs.
Like us on Facebook here to participate in more of our Live Q&As and keep up-to-date with our latest news on all things beauty.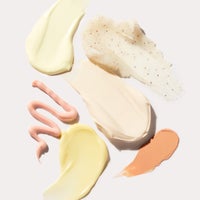 Our team of beauty experts cover everything from skincare to makeup, picking out the most effective products from the best brands and latest trends. Stay up to date on everything beauty with the SkinStore blog, and find all your essentials in one place.