Are you one of those people who like the feeling of super clean skin? Are you not content going to bed at night until you know every last speckle of makeup is removed? I for one definitely fall under this category. Which is why cleansing my face is never enough.
After I have used a Micellar Water to remove my makeup (I tend to use Caudalie's on a daily basis), I then wash my face with a cleanser (currently trying out Tammy Fender's Purifying Cleansing Gel). But then, before I apply any moisturizers or night time skin treatments, I have to use a product which tones my skin and removes any last traces.
https://www.instagram.com/p/BW5QCKol4KC/?taken-by=tammyfender
Honestly - you'd think a Micellar Water and Cleanser would be enough. And for some people, they possibly are. But not for me. You wouldn't believe the amount of long-lasting foundation traces I still manage to find lurking on that cotton round soaked in toner.
The one I'm using at the moment is the Tammy Fender Essential C Tonic, which I'm currently super happy with. You simply pump once or twice onto a cotton round, which is all you need to swipe around your face after cleansing. The Essential C Tonic is steeped with antioxidant-rich Green Tea and Citrus extracts of Bergamot, Orange Peel and Lemon Balm, meaning its really gentle and non-irritant. My skin is fairly sensitive, so I usually expect a touch of redness, but luckily not with this product.
The purifying and invigorating effects of this herbal infusion tone and cleanse the skin, but also revitalize the chi due to the uplifting scent. It restores the pH of the skin, along with brightening the complexion with a blast of Vitamin C.
I'm loving using this product and can't imagine not using this for the what I like to think is a vital step in my skincare regime!
Summary:
Packed with Green Tea to provide antioxidant protection.
Lemongrass refreshes dehydrated skin and gives a refreshing scent
Can be used by all skin types
Gentle and causes no irritation (for me as a personal review)
To explore the full range of Tammy Fender products, head to Skinstore.com.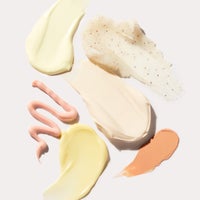 Our team of beauty experts cover everything from skincare to makeup, picking out the most effective products from the best brands and latest trends. Stay up to date on everything beauty with the SkinStore blog, and find all your essentials in one place.