As part of our focus on All American Beauty Brands, we're turning to the one of the most iconic beauty brands, Elizabeth Arden. The cult-classic Elizabeth Arden 8 Hour Cream really put the brand on the map and, with one tube being sold every 30 seconds worldwide, it's by far an Elizabeth Arden bestseller. But who was Elizabeth Arden and what is the brand all about?
The History Of Elizabeth Arden
Florence Nightingale Graham was born in rural Canada, but moved to New York City after dropping out of nursing school in 1908. In 1910, Florence Nightingale Graham invested $1000 in her first business with her partner, Elizabeth Hubbard, and the pair opened the first Red Door salon on Fifth Avenue. However, Florence and Elizabeth often disagreed on how the salon should be run and the partnership quickly dissolved, leaving Florence in sole charge of the salon.
As her first business decision as a salon owner, Florence opted to change the name of the salon from "Mrs. Elizabeth Hubbard" to "Mrs Elizabeth Arden"; she reportedly got inspiration for the second half of the name from a poem by Afred Tennysen. Florence also adopted the name 'Elizabeth Arden' for herself, believing that it was more professional-sounding.
Elizabeth began to create her own collection of cosmetics and quickly began to expand her business. She invested her money wisely where she knew it would make a difference; in the advertising and packaging of her products and her salon rapidly grew in popularity.
"To Be Beautiful Is The Birthright Of Every Woman" - Elizabeth Arden
Elizabeth Arden worked under the strong belief that make up should be a hybrid between nature and science in order to enhance women's' natural beauty, as opposed to acting as a veneer. She worked tirelessly to bring an expert, scientific approach to skin care and her vision was to create a collection of products with the most innovativepackaging and services that women not only needed, but wanted, too.
Becoming A True Beauty Icon
Elizabeth Arden grew a successful, international brand at a time when there were very few powerful women in business – making it a truly iconic brand in so many ways. In 1912, Elizabeth was an active part of the suffragemovement and played an important role by supplying the iconic red lipstick worn by the suffragettes.
Not only was Elizabeth Arden the first to introduce eye make up to the women of America, the brand was also the first to train women on how to use the products, with a dedicated team of demonstrators and sales women who helped to introduce the brand to a wider audience.
Elizabeth continued to introduce new, innovative ideas to the market, the brand was the first to create travel-sized beauty products for women on the go; truly growing the brand and reinforcing Elizabeth's belief that women could enhance their appearance, which rapidly gained acceptance.
By 1930, Elizabeth Arden had massively expanded and opened Red Door salons in all of the major fashion capitals around the globe, truly putting the brand on the map.
"There Are Only Three American Names Known In Every Corner Of The Globe. Singer Sewing Machines, Coca-Cola and Elizabeth Arden" – Elizabeth Arden
The Elizabeth Arden 8 Hour Cream
One of her most iconic products is the skincare secret, the Elizabeth Arden 8 Hour Cream. Elizabeth originally created the Elizabeth Arden 8 Hour Cream it to soothe the skin.  The cult-classic cream has awide range of skincare benefits; it can be used to keep legs, eyelids and lips supple and soft, eyebrows in place and cuticles expertly manicured ­– there's not a lot this multipurpose cream can't do!
The iconic cream got its name when Elizabeth received feedback from a client who had used the cream on her child's skinned knee and reported that it was better within 8 hours – hailing it as a true miracle worker. Elizabeth Arden even used the 8 hour cream on her horse's legs after hard work or injury as she knew just how effective and skin-kind the cream was.
https://www.instagram.com/p/BU2Y3i4AfLH/?taken-by=elizabetharden
The scientific blend of petrolatum, skin-soothing beta-hydroxy and vitamin E is loved by women all around the world, with one Elizabeth Arden 8 Hour Cream being sold every 30 seconds.
How To Use The Elizabeth Arden 8 Hour Cream
This iconic cream could not be more simple to use. Use generousamounts of the cream as often as you deep necessary to shape the brows, revitalize your skin, soothe dry, chapped hands, smooth cuticles or soothe burns and cuts on the skin.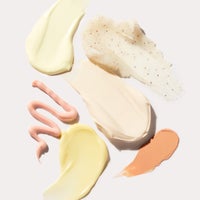 Our team of beauty experts cover everything from skincare to makeup, picking out the most effective products from the best brands and latest trends. Stay up to date on everything beauty with the SkinStore blog, and find all your essentials in one place.