They say that if you're eating organically, recycling regularly and using eco-friendly products around the home, you're half way there for going organic with beauty. However, taking the plunge into this beauty choice takes some thought, but it's made a whole lot easier once you discover some fantastic organic beauty brands.
I for one have been trying to consciously eat organically, and my recycling skills have certainly stepped up a notch this past year alone. I've also been trying out a number of products from natural, organic skincare brand Juice Beauty (you can check out our Q&A with the owner Karen Behnke here), which I have to say I've fallen in love with.
I'm not sure if it was the visuals of juicy apples, or the fresh, vibrant lime packaging that drew me in so quickly, but either way, I was eager to try out this brand.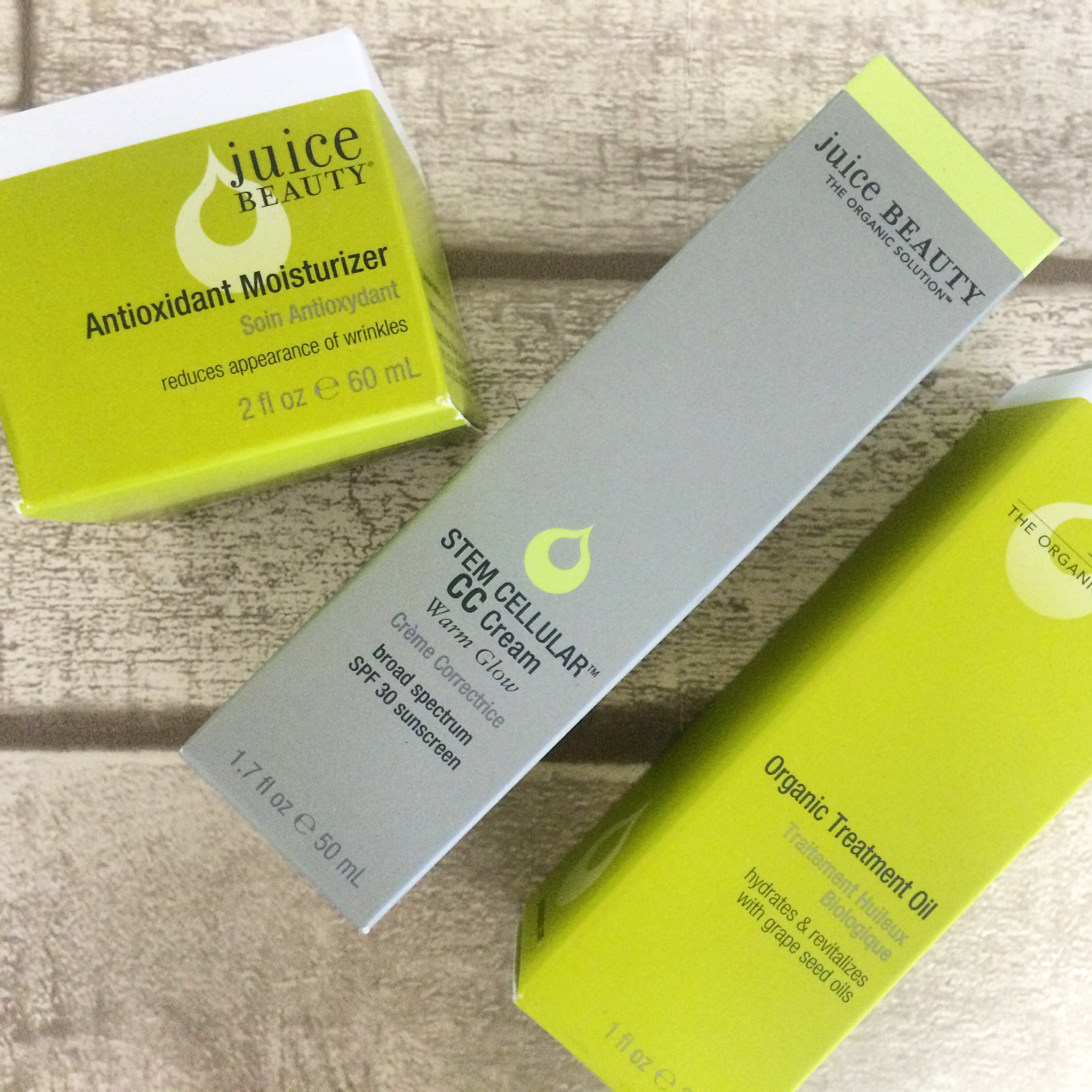 Before trying Juice Beauty products, I did an amount of research into this brand, especially before featuring the Q&A. If I was going to make the move and switch up my skincare regime to reflect natural products, I wanted to be confident in the brand I was choosing. Juice Beauty products have an all-organic ingredient product range, and are an excellent all-rounded as they are free from parabens, chemicals, fillers and additives.
Their aim is to achieve efficacy and health goals that go beyond any conventional, synthetic, chemical-laden beauty brands. In all honesty, I was rather excited to know I would be totally removing myself of any synthetics when using this brand.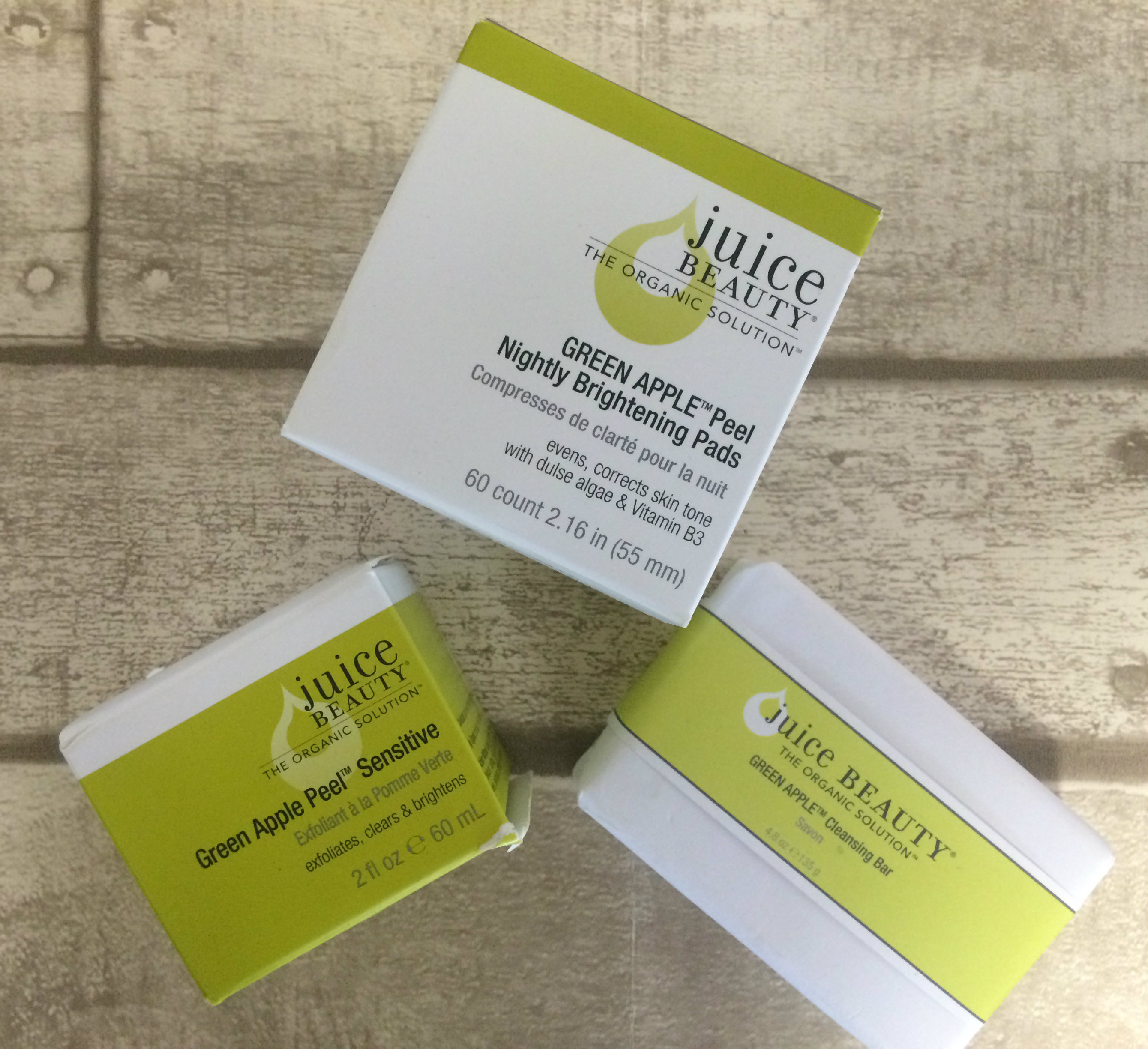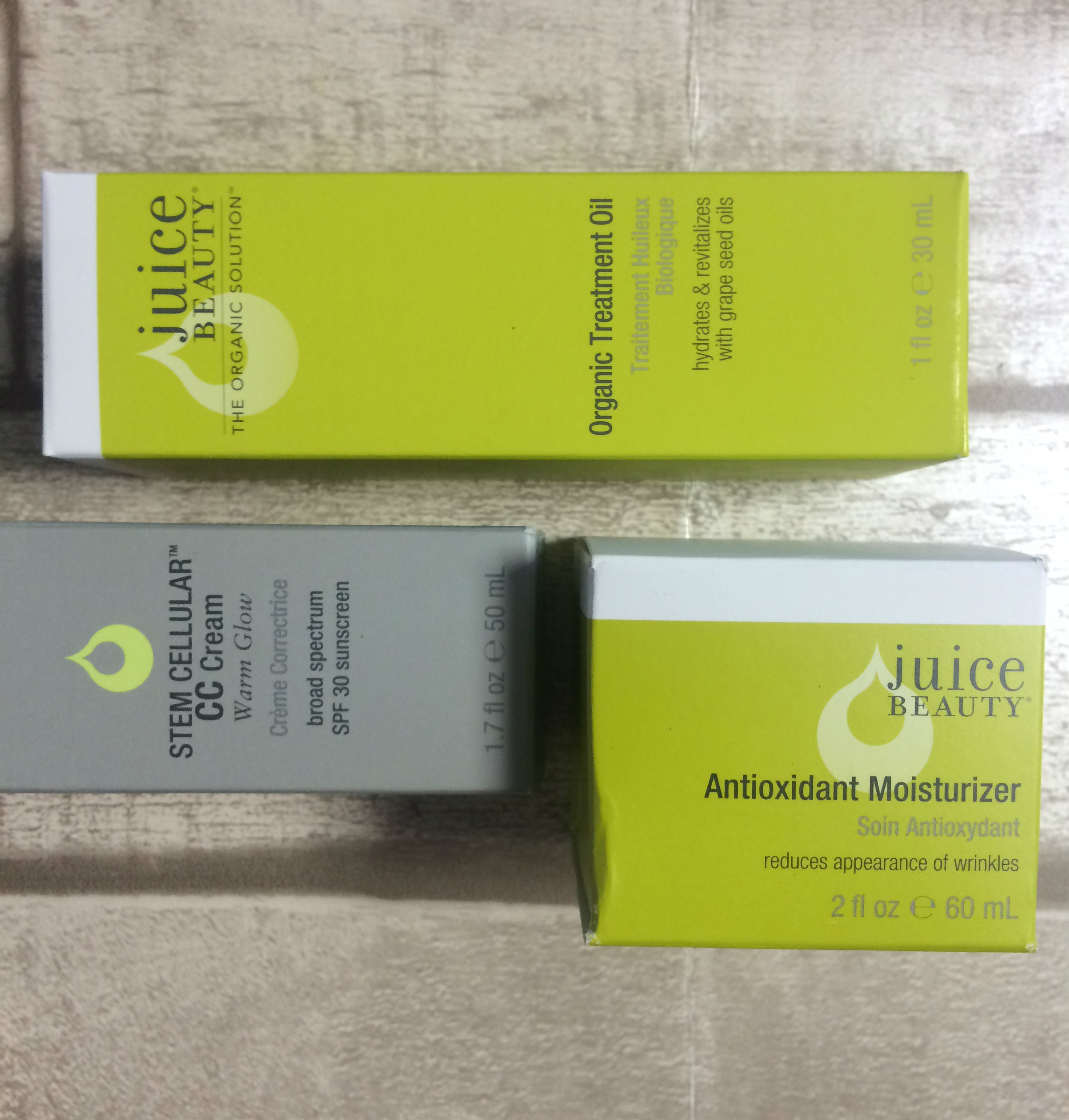 The ingredients you find packed in each Juice Beauty product are sourced from a West Coast USDA Certified Organic farm, so the brand can monitor the quality, as well as limiting fuel waste. All-in-all, it's really impressive.
So how did I find my three week experience using Juice Beauty products? Read on to find out more…
$59.50 Buy now

with Skinstore US

As I'm cautious about early aging signs, an anti-wrinkle moisturizer is a main attribute to my skincare routine. This Stem Cellular option from Juice features a proprietary blend of fruit stem cells, infused into a Vitamin C, resveratrol-rich grapeseed formula. It aims to create a visibly firm texture, along with reducing the appearance of fine lines and wrinkles.

So far, I've been enjoying it's smooth feel upon application, and feel as if it has been assisting with my obvious sun damage signs too. It smells of fresh plant oils and is extremely hydrating, so I'm confident it's a great long-term runner for tackling any early wrinkles and fine lines.

Buy now with free delivery
With the help of Juice Beauty, I'm quickly adapting to the whole organic, natural beauty way of life, and I'm pretty excited to indulge into the whole collection! You can shop the entire range over on SkinStore.com here.