Celebrate this 4th of July weekend with one of our favorite American-based brands, high beauty! 
American Made
All of the vendors High works with from ingredients to their lab to who they get components from are long-standing relationships that brand founder Melissa has had throughout her career. These relationships are with US and some Canadian based companies, and due to the long-standing relationship with Melissa Jochim, high beauty knows the products they are getting from these vendors are of excellent quality. 
To add to their eco-friendly mission, high beauty cartons are made from sustainable resources using plant-based inks, just to name a few. 
Additionally, some countries have requirements for ingredients (raw and formulations) to go through testing processes that do not match High's brand ethos. For example, they may require ingredients or products to be tested on animals, or the ingredients themselves could come from animal by-products. 
Melissa chooses each ingredient based on High's values, looking at the entire production and extraction process. They all come from either the US or Canada and are verified Vegan and Cruelty-free. 
Local Sourced Ingredients
https://www.youtube.com/watch?v=3edO604KHHw
She also makes sure that the process by which the ingredients are extracted from the plants that they come from are clean processes, which don't use chemicals or produce harmful byproducts/traces due to the extraction process. Finally, the ingredients Melissa has chosen are sourced specifically, from organic and natural farmers in the U.S. and Canada.
 Shop high beauty's coveted skincare line here at SkinStore!
SHOP HIGH BEAUTY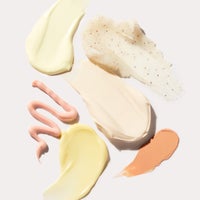 Our team of beauty experts cover everything from skincare to makeup, picking out the most effective products from the best brands and latest trends. Stay up to date on everything beauty with the SkinStore blog, and find all your essentials in one place.