As the most plentiful protein found in the skin, collagen is an important structural building block that plays an essential role in many bodily systems. It is well-known for its importance in keeping the skin youthful, plump and radiant, but does deplete as we age and subject our skin to environmental stressors.
So, how can we increase our levels of this natural anti-aging savior? Keep reading to find out the full potential of collagen and some of the best topical and dietary products to consider when incorporating the protein into your routine.
What is Collagen?
Found in the body's connective tissues, bones, cartilage, tendons and skin, collagen is an important structural protein that supports tissue repair and cellular communication. There are different types of collagen that aid these specific areas, with the majority of it being collagen type 1 (the type that provides structure).
Produced naturally in the body by the process of synthesis, collagen occurs mainly in the fibroblast cells that live in all our connective tissues but is said to diminish as we age starting from around the age of 25.
So how can we prevent collagen diminishing? With skin care containing specific ingredients. We've listed product recommendations, along with tips and tricks, to make it easy.
Collagen's Role for Healthy Skin
Making up between 75% to 80% of the skin's composition, collagen plays a vital role in our skin's overall health and appearance. Alongside elastin, collagen is responsible for your skin's visible firmness and 'bounce', giving it a more supple and plump look. It also has powerful moisturizing properties to protect against dryness and dullness, which helps to smooth the appearance of fine lines and wrinkles. What's more, collagen helps our bodies to heal wounds by attracting fibroblasts to the wound site and protects against long-lasting scars, supporting more evenly toned and textured skin tissue.
Factors Affecting Collagen Levels
The primary factor that affects our collagen levels is aging, as we naturally produce less collagen starting from our twenties, meaning we eventually lose more than we make. It is believed from around our mid-twenties, our collagen levels deplete by 1% annually, meaning preventative and protective measures are important to avoid accelerating any further loss.
Aside from natural degradation, collagen can be impacted by external factors such as UV exposure and pollution, as these break down the fibers and contribute to photoaging. Lifestyle is also a crucial cause to consider, as unhealthy habits like smoking tobacco and consuming a vitamin-deficient diet can speed up collagen depletion. However, all is not lost - proactive measures such as collagen-rich skin care and ingestible forms of the protein can help to reduce the visible effects of collagen loss, supporting a smoother skin appearance.
Benefits of Collagen for Skin
As mentioned, collagen encourages suppleness and plumpness by supporting connective tissues in the body, allowing the skin to retain its elasticity. This helps to protect against sagging, wrinkles and other common concerns related to aging.
A well-studied benefit of collagen is its ability to quench the complexion and provide long-lasting hydration. Look out for products starring collagen peptides, as these grant skin-smoothing moisture that helps to fill out fine lines and diminish dry, dehydrated skin. It is also believed that collagen encourages and increases blood flow to the skin, which ultimately results in a healthier, more radiant-looking result. Plus, it has brightening and toning properties that can help reduce the appearance of dark spots, stretch marks and discoloration.
Natural Tips to Support Collagen Production
In order to encourage collagen production and slow the process of collagen loss, we must consider a variety of lifestyle choices that may help protect the protein in our bodies. Luckily, these factors can be easily incorporated into your day-to-day routine, from enriching your diet with more antioxidants, vitamins and proteins, to drinking more water and wearing high-protection SPF.
Tips to Protect Against Collagen Loss
Stay Hydrated – Drinking more water is a great healthy habit to have regardless of personal goals, as keeping hydrated ensures the body can function optimally and absorb vitamins and minerals well.
Eat a Balanced, Collagen-Rich Diet – Traditional proteins like chicken and fish contain a high amount of skin-boosting nutrients, alongside a plethora of fruits and vegetables like citrus fruits and leafy greens.
Protect Against Pollution – In today's world it is increasingly difficult to avoid pollution particles, especially if you spend a lot of time in the city. To help defend skin from its damaging effects, be sure to cleanse daily, exfoliate and include a protective moisturizer and SPF in your skin care routine.
Cut Back on the Cigarettes – Many may not know the collagen and elastin-depleting qualities of the toxins in tobacco. These damaging toxins can contribute to emphasized fine lines, dark spots and skin sagging over time.
Types of Collagen: Supplements and Skin Care
There are two popular ways in which you can improve your collagen intake: via ingestible food supplements and topical collagen skin care products.
Collagen supplements help to boost collagen levels from within as they are often high in antioxidants that protect the skin from free radicals. In addition, this dietary usage provides a helping of protein as an added nutritional benefit. Available in powders, chewable gummies and drinks, slotting a collagen-rich supplement into your well-being routine is an easy way to enhance your uptake.
With that being said, does topical collagen work just as well? By choosing the right products and creating a well-thought-out anti-aging regime – yes, collagen face creams and serums will work effectively. Try pairing a collagen-rich product with a retinol or vitamin C to skyrocket your skin's youthful glow.
SkinStore's Expert Picks for Collagen Creams, Serums and Supplements
Take a look at some of our editor's top picks to start your collagen skin care journey:
Boasting multi-action benefits, this rich cream brightens and restores skin's visible bounce.
From the anti-aging experts at Murad, its advanced 'filler-like' treatment plumps the look of fine lines through the power of collagen. 
A cult-classic collagen-supporting formula by Elemis. Its impressive lineup of actives works to nourish the skin and enhance the functionality of collagen.
Suitable for all skin types, this luxurious formula provides long-lasting moisture for a smoother skin appearance.  
Powered by a blend of vitamins, antioxidants and amino acids, these vegan gummies provide the raw materials needed to support natural collagen production. 
Overall, collagen is a vital part of our skin's health and a champion contributor to its supple appearance. Found in a variety of forms, enriching your diet, skin care routine or supplement roster with this powerful protein is a significant way to keep the skin happy and healthy.
Shop all Collagen Skincare & Supplements on SkinStore.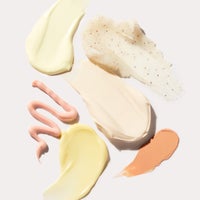 Our team of beauty experts cover everything from skincare to makeup, picking out the most effective products from the best brands and latest trends. Stay up to date on everything beauty with the SkinStore blog, and find all your essentials in one place.