A match made in skincare, Expert's Choice Winning brands SkinCeuticals and NuFACE collaborated like the best of friends this week on our SkinStore IG! 
If you're familiar with both brands, you can understand why National SkinCeuticals Educator Kelly Brockson and NuFACE Co-Founder Tera Valdez-Peterson hit it off so well. The skincare fanatics were so excited to inform and teach via the digital skin school about the benefits of combining skincare with tools, and here's a snippet of what was covered in the series takeover! 
High-Impact Skincare with SkinCeuticals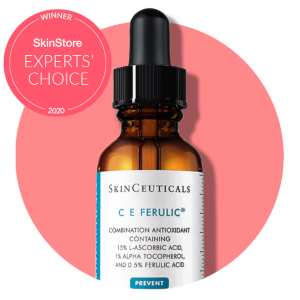 The origin of SkinCeuticals began with Dr. Sheldon Pinnell's groundbreaking research on vitamin C, long before the company was established in 1997. 
In the years since, SkinCeuticals has remained committed to using evidence-based research to develop new antioxidant and cosmeceutical formulations, and has grown to become the #1 Medical Professional Skincare Brand in the U.S., as Kelly mentions in the live. 
SkinCeuticals is also an Expert fave in a lot of our blogs! Check them out on our editorial feed on site!