Aging skin is inevitable – everyone knows that. However, there are some things in life which can aggravate the aging process, speeding it along and introducing it to us much earlier than welcomed.
One of these aggressors is Ozone pollution-induced skin aging, and daily UV damage. It honestly doesn't matter where you live these days, as none of us seem to be 'immune'. Whether you live in the sunnier states, the busy and bustling cities, or high up in a remote village, we're all exposed.
Ozone Pollution and Aging
For years, scientific research on environmental skin aging has mainly been based on UV radiation. But today, ozone pollution is quickly becoming one of the most widespread threats to human respiratory health, with levels at the highest they've been in history. New ground-breaking SkinCeuticals science shows that over-exposure to ozone pollution may contribute to visible skin aging, thus introducing those dreaded lines and wrinkles a little earlier.
But good news is at hand: SkinCeuitcals have acted upon this, and have ensured a range of topical antioxidants can be used to help prevent the impact of ozone damage to skin. They understand that us busy ladies are exposed to the Ozone on a daily basis, not to mention car fumes, smoke, sunlight, harsh weather conditions and central heating.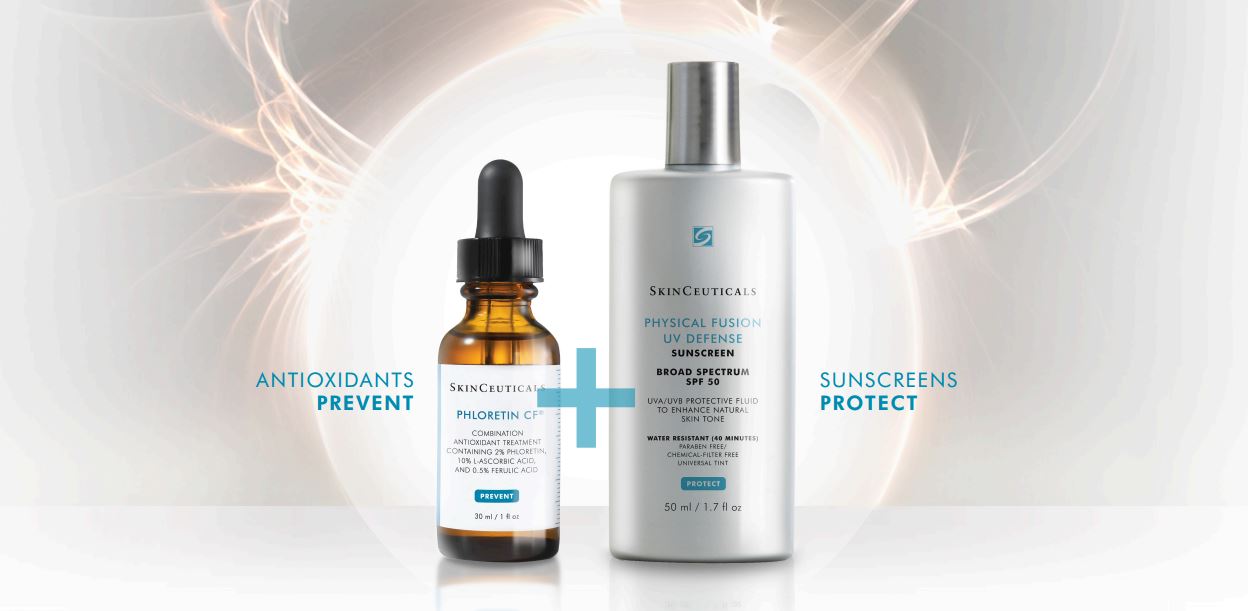 The Damage
Ozone pollution damage may appear in the skin as excess oiliness, rough texture, and increased sensitivity. It oxidizes lipids and depletes the skin's natural antioxidants, triggering a progressive cascade of damage, contributing to signs of aging. Oily skin is particularly susceptible to ozone-induced skin aging, due to its higher content of sebum lipids. Along with this, the skin becomes duller much more quickly, as lacks any 'glow'.
The Solution: SkinCeuticals Antioxidants
SkinCeuticals have come to the rescue, with their specialized range of antioxidants. These neutralize the free radicals induced by exposure to ozone pollution, and offer intense protection.