The end of winter is in sight, and you might be looking at your skin routine from this last quarter wondering if it needs a switch up. Chances are, it does. Nothing you did wrong, your Winter skin needs are simply different from your warm weather skin.
Looking at the products in your mirror cabinet do you see any serums? No? You may want to add that in this Spring.
Benefits of SkinMedica Serums
Concentrated Dose of Active Ingredients
Serums offer the highest dose of active ingredients without a prescription, straight to your skin. Moisturizers and cleansers contain around 5 to 10 percent of active ingredients while serums contain amounts of up to 70 percent! Adding a serum to your routine can help skyrocket the results of whatever skin concern you may be trying to address.
SkinMedica serums offer a variety that helps a number of issues from acne-prone to aging skin. Their innovative use of TNS Recovery Complex allows this serum to sit at the top of anti-aging products!
This technology is clinically proven to improve skins texture, tone, and resilience. The serum contains a secreted and stabilized growth factor containing antioxidants, soluble collagens, cytokines and matrix proteins. Formulated to target fine lines, wrinkles, and discoloration, this serum with ultimately leave the complexion looking and feeling smoother and firm with a more even texture.
No Fillers
Being designed to deliver the most concentrated dose of ingredients as possible, serums steer clear of filling agents like mineral oil and petroleum. If you have sensitive or acne-prone skin, you probably know first hand just how important it is for you to avoid those ingredients. Thankfully, with serums, you don't need to worry about that!
Ingredients in SkinMedica serums are anything but a bottle of goop! Good news for sensitive and oily-skinned faces! Their Uplifting Eye Serum is an oil-free formula packed with antioxidants, vitamins, and plant extracts including licorice and willow bark. The formula is proven to visibly reduce signs of puffiness and fine lines are the delicate eye area.
With high concentrated doses of active ingredients and products sans fillers, SkinMedica serums offer just about all you could need from a serum. Of course, the list of benefits can go on, but if there's something that can offer you a high concentrate of nutrients to the skin with no harmful additives—need we say more?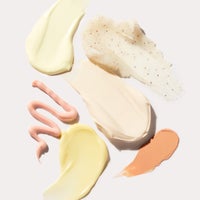 Our team of beauty experts cover everything from skincare to makeup, picking out the most effective products from the best brands and latest trends. Stay up to date on everything beauty with the SkinStore blog, and find all your essentials in one place.