It's a super exciting time at SkinStore right now, as we celebrate our finalists as voted by our customers for the first SkinStore Awards!
You may have seen some of the categories we've been asking you all to cast your votes for, including Best Skin Care Brand, Best Cosmetic Brand, and one of the more intriguing ones: Best Facial Device.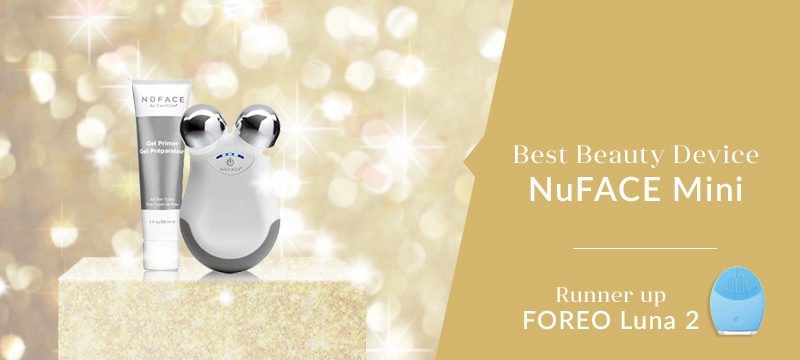 Facial devices have recently become extremely popular, with women becoming ecstatic about these clever little inventions which can tone, cleanse, exfoliate, firm, clear acne, help with aging…you name it!
So which facial device has been voted the hero product? Lets take a look at the winning device, and the runner up:
Winner: NuFace Mini
The NuFace Mini lets you experience an at-home facial lift, lifting and firming those facial contours to encourage a youthful look. With this in mind, its no wonder this handy device has won the award! It's an innovative, portable device that utilizes micro-current technology to help lift and re-contour the appearance of skin, which is both safe and effective to use.