Learn about one of our latest additions to our supplements category, Hush & Hush!
About Hush & Hush and Their Supplements
Hush & Hush is a problem-solving line of luxury beauty supplements to limit aging and address other skin concerns from an internal perspective.
Hush & Hush is the culmination of more than 15 years of cellular and nutritional research.
The line was created by the founders of Image Skincare, Dr. Marc Ronert, a European Board Certified Plastic Surgeon and Janna Ronert, an esthetician by trade, who noticed a void in the market for supplements free of fillers, additives and synthetic ingredients.
Hush & Hush is formulated with Clean Clinical Vitamins ® and the finest ingredients, which are all clinically proven and scientifically supported.
New & New: SkinCapsule
Comprised of clean, clinical, plant-based ingredients, SkinCapsule, a new trio of skin-perfecting supplements, hones in on three of the most common age-related skin issues: discoloration and uneven skin tone, dryness, and breakouts.
The same clinical research backs SkinCapsule that Hush & Hush is widely known for—scientifically sound data and results-oriented products. The three-piece skin-centric line can be used as part of a long-term treatment plan or as needed.
The vegan, NON-GMO, gluten-free SkinCapsule line is created without gelatin, artificial colorants, flavorings, or additives.
Shop the full brand here at SkinStore!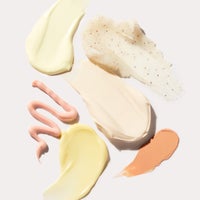 Our team of beauty experts cover everything from skincare to makeup, picking out the most effective products from the best brands and latest trends. Stay up to date on everything beauty with the SkinStore blog, and find all your essentials in one place.