Founded by an aesthetician and developed by the dermatology community, PCA SKIN is a results-driven skincare company with advanced formulas for challenging skin concerns.
PCA SKIN is a leading innovator in the development of highly effective professional treatments and daily care products. Their vision is to improve people's lives by providing results-oriented skin care solutions for the health of your unique skin.
PCA SKIN pairs leading professional treatments with advanced daily care to provide effective solutions to all skin concerns: aging, acne, discoloration, sensitive skin, and preventative care.
Backed By Professionals
For the brand's more than 25-year history, PCA Skin has been the leader in skin health education. We teach clinicians globally in the physiology of the skin and the safe and effective application of chemical peels.
Like at SkinStore, PCA Skin's customer support team is made up of licensed aestheticians who are always ready to help you with any questions related to skincare! Here are some of our estheticians' favorite products! 
This rich emollient moisturizer contains a blend of humectants and Shea Butter for maximum hydration in patients with dry and mature skin. This moisturizer alleviates skin dryness and provides excellent antioxidant benefits.
This serum contains ingredients that relax the facial tension that leads to wrinkling, increase intracellular moisture, fight free radical damage, and provide the skin with an immediate tightening and lifting effect. 
This gentle cleanser contains a novel blend of gluconolactone with lactic acid that provides oily and breakout-prone skin a daily solution to remove excess oil, environmental impurities and makeup.
Shop the brand here at SkinStore.com! 
Shop The Brand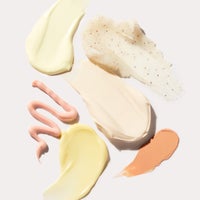 Our team of beauty experts cover everything from skincare to makeup, picking out the most effective products from the best brands and latest trends. Stay up to date on everything beauty with the SkinStore blog, and find all your essentials in one place.