For a touch of luxury, here's a gift guide from our experts for the best in beauty and skincare! 
NuFACE
In just minutes a day, the Mini Shimmer All Night Collection creates a one of a kind statement piece: lifted, toned, and contoured skin. Get ready to captivate with Hydrating Leave-On Gel Primer that preps and moisturizes skin for beautiful microcurrent results, the limited-edition NuFACE® Mini in Champagne Shimmer, and NuFACE FIX™ Serum for the perfect powder room touchup that brightens, tightens, and moisturizes over makeup, allowing skin to dazzle all night long. All paired with an exclusive shimmer compact and matching dust bag.  
SkinCeuticals
The SkinCeuticals Advanced Anti-Aging System combines a trio of powerful, scientifically developed treatments to dramatically reduce the appearance of visible signs of aging. Harnessing unique formulations with concentrated percentages of active ingredients, each product targets specific concerns to tackle wrinkles, uneven tone and discoloration for newer skin during the holidays. 
Decorté
Decorté AQ's mission is to unlock the potential of each and every woman and bring out their own unique beauty and elegance. That's why the abbreviation, AQ(Absolute Quality), stands for quality ingredients for innovative skincare.
It's the ultimate in relaxation, and a perfect luxury gift for the skincare enthusiast you want to wow this holiday season.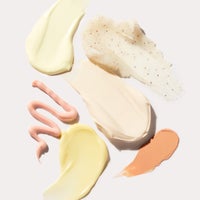 Our team of beauty experts cover everything from skincare to makeup, picking out the most effective products from the best brands and latest trends. Stay up to date on everything beauty with the SkinStore blog, and find all your essentials in one place.