What's in one of America's favorite drinks and great for skincare health? Vitamin C.
A skincare essential recommended by virtually every dermatologist, Vitamin C has far-reaching benefits for all types of skin at every age, including antioxidant protection that shields skin from free-radical damage that leads to premature signs of aging.
This powerhouse antioxidant also improves the appearance of existing fine lines and dull, uneven skin tone. Vitamin C helps keep skin healthy by protecting it from oxidative damage caused by daily exposure to light, heat, and pollution.
With these amazing long term benefits and results, it's no surprise that Vitamin C is the most highly recommended first step in morning skincare regimens. There's a Vitamin C product for every skin type and every budget. Which one is right for you? Here's a list of skincare tips for selecting your new best friend to better skin.
Vitamin C Tip No. 1: Look for Ascorbic Acid
Make sure that whichever brand you look for, it has the term 'ascorbic acid' on the list. Ascorbic Acid is the clinical term used to describe pure Vitamin C. 
A bestseller and expert recommended, this blend of 15% Pure Vitamin C (L-Ascorbic Acid), 1% Vitamin E (Alpha Tocopherol) and 0.5% Ferulic Acid, envelops the skin in a protective veil. No surprise from anti-aging leader SkinCeuticals, this antioxidant treatment shields your skin from harmful free radicals, infrared radiation and ozone pollution. All of which can contribute to the visible signs of skin aging.
It also works to reduce the current signs of aging while visibly brightening your complexion. The serum effectively reduces the appearance of fine lines, wrinkles and photo damage. It also restores the skin's elasticity, leaving it looking plump and youthful.
Vitamin C Tip No. 2: 10-20% Vitamin C Is A Must
Why does the percentage matter? Anything less than 10% of pure Vitamin C won't be effective. Conversely, anything more than 20% would be too intense for your skin. As a result, the higher levels of vitamin C can lead to adverse reactions and cause skin sensitivity.
The 10-20% range not only guarantees immediate effects after use, but also visible long term effects that last on your skin within 10 to 15 days.
Vichy: The Vitamin C Serum for the Beginners
Are you new to Vitamin C Serums?Vichy LiftActiv Vitamin C Serum serves up a dermatologist-grade skin-brightening treatment without blowing your budget. The award-winning paraben-free and fragrance-free formula with 15% Pure Vitamin C for effective antioxidant protection and Natural Origin Hyaluronic Acid works together to deliver firmer-feeling, brighter-looking skin in as little as 10 days. With just nine other ingredients, this Vitamin C serum is a great fit for any "clean" anti-aging skincare routine, and it won a 2018 O, The Oprah Magazine Spring Beauty O-Ward!
Vitamin C Tip No. 3: pH Should Be Less Than 3.5
What is pH? It's the measurement of the level of  Acidity or alkalinity a particular chemical is. A pH of 7 is neutral, with anything less being acidic and anything more is alkaline.
You should select a pH level below 3.5. To provide a reference, a pH of 3.5 or higher is more acidic than the liquid in your stomach, and you don't want that on your skin!
La Roche-Posay: Your Vitamin C in a Lotion
Offering the anti-aging benefits of Vitamin C in a lightweight lotion,La Roche-Posay Active C 10 visibly improves fine lines and wrinkles as it smooths surface texture and boosts skin radiance.
With a high concentration of Vitamin C along with hyaluronic acid and soothing, antioxidant-enhanced thermal spring water, daily use ensures optimal hydration and environmental protection.
We hope you have a wonderful Vitamin C Day, and find the perfect product for yourself!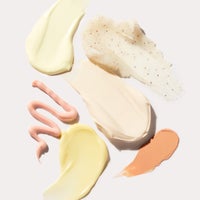 Our team of beauty experts cover everything from skincare to makeup, picking out the most effective products from the best brands and latest trends. Stay up to date on everything beauty with the SkinStore blog, and find all your essentials in one place.