Our Superfoods For Your Skin series is the ultimate guide to nourishing your skin from within. Concentrating on the key vitamins from A-Z, we'll explore the best skin-loving foods and ingredients to help you achieve a gorgeous, glowing complexion. We've explored the skin care benefits of Vitamin A, so next up is the complex of B vitamins.
What Are The B Vitamins?
Vitamin B isn't just any regular vitamin, there are eight different classes of B vitamins – all of which come from different sources and have a variety of skin care benefits. The vitamin B complex is water soluble, meaning that it can't be stored by the body, so it's super important to include vitamin B-rich foods in your diet every day in order to reap all of the skin care benefits.
Each class of Vitamin B boasts different skin benefits, but the entire Vitamin B complex helps to combat free radical damage.
The different classes of B vitamins are:
• Vitamin B1 (Thiamin)
• Vitamin B2 (Riboflavin)
• Vitamin B3 (Niacin)
• Vitamin B5 (Pantothenic Acid)
• Vitamin B6 (Pyridoxine)
• Vitamin B7 (Biotin)
• Vitamin B9 (Folate/Folic Acid)
• Vitamin B12 (Cobalamin)
Which B Vitamin Is Best For Skin?
Vitamin B1
Vitamin B1, also known as Thiamin, is known as the 'anti-stress' vitamin and is heavily involved in the functioning of the nervous system. A deficiency in vitamin B1 can massively effect the skin as it can cause hyper sensitivity and make the skin more sensitive to products, external aggressors and climate – leading to redness, acne or dry, flaky skin, as well as causing the lips to dry and crack.
As with all of the B vitamins, vitamin B1 has powerful anti-aging properties. Thiamin has powerful antioxidant properties and helps to remove toxins from the body as well as increasing circulation, for healthy, glowing skin. Thiamin helps to protect against the harmful effects of free radicals, helping to defend your skin from premature aging; such as fine lines, wrinkles and age spots.
Maintaining a healthy, balanced diet is the best way incorporate vitamin B1 into your diet, as a huge variety of foods contain traces of the vitamin. However, the richest sources of vitamin B1 come from:
Green Peas
Sesame Seeds
Spinach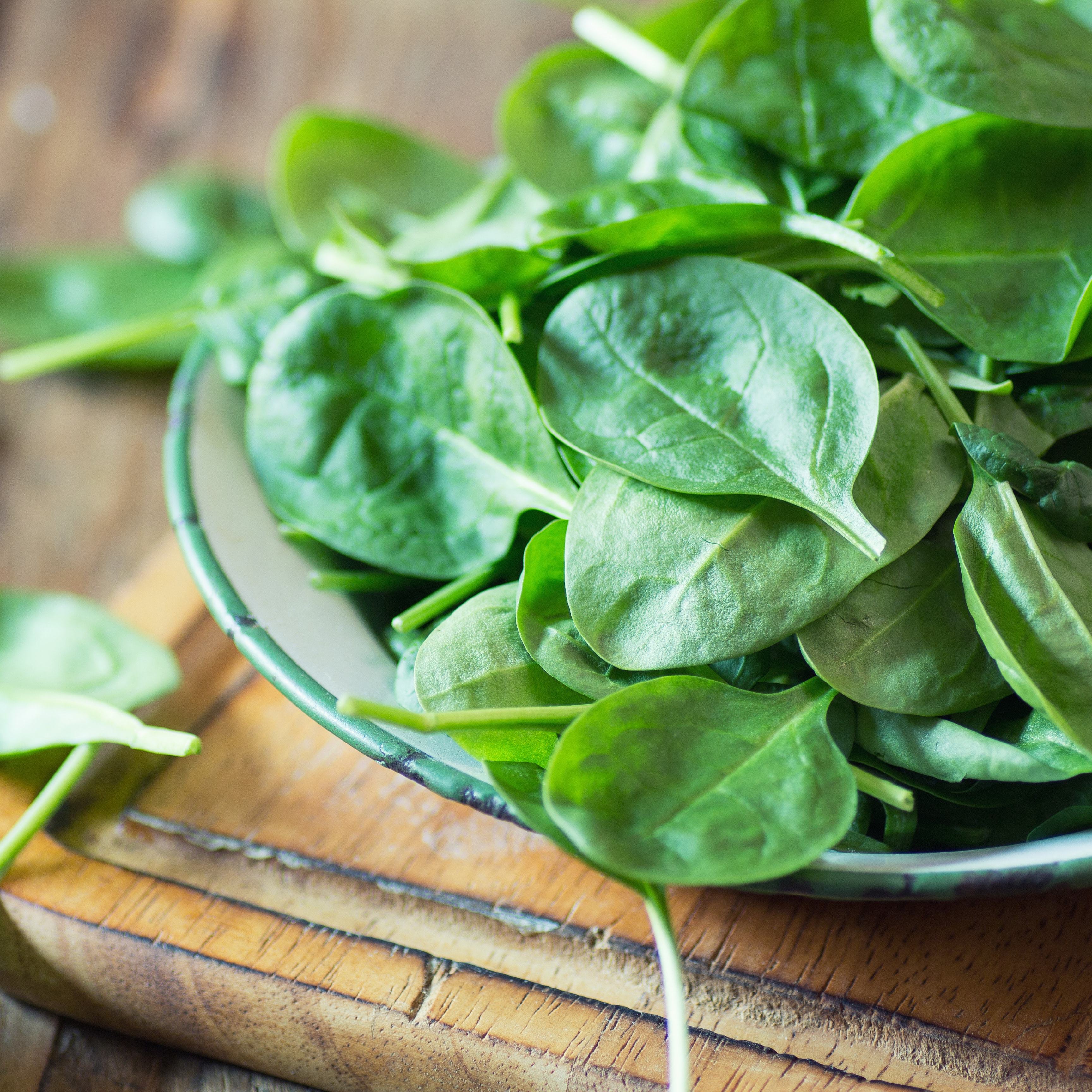 Vitamin B2
Vitamin B2, also known as Riboflavin, plays an extremely important role in the maintenance of healthy, glowing skin. Riboflavin maintains the growth of tissues to ensure healthy cell turnover for a bright, radiant complexion.
Riboflavin is an important vitamin for those prone to acne as it helps to maintain the mucus secretion of the skin to prevent acne breakouts and dry skin. Vitamin B2 can even help to clear up pesky spots and revitalize the skin by promoting healthy cell turnover.
Vitamin B2 deficiency can cause dry, cracked skin and lips – especially in the corners of the mouth, as well as acne breakouts. If you're noticing your skin cracking and the appearance of those pesky acne breakouts, then include the following foods in your diet:
Mushrooms
Almonds
Spinach
The Murad Pure Skin Clarifying Supplements can help you to reach your daily vitamin B2 requirements to assist with tissue repair, prevent clogged pores and reduce skin inflammation for truly healthy, radiant skin.