With all the incredible brands and products out there which take care of your skin, it's easy to go overboard and own a large cupboard full. However, organizing your skincare products is just as important as organizing your life and your time management. Simple organisation and routine lets you get the most out of your beauty regime, utilizing only the most effective products you'll benefit from.
So, lets take a look at the skincare products you use for your A.M treatments, and those you use for your P.M. Did you know that if selected carefully, some of these can actually double up? With a little help from SkinCeuticals, you can rely on the perfect, expertly recommended products for both.
The Day to Night Products:
We brought along skincare expert Nicole Akers - AVP of Education and Development at SkinCeuticals - to talk to us about how to following a simple, fuss-free yet effective skincare regime suitable for A.M, transitioning into P.M.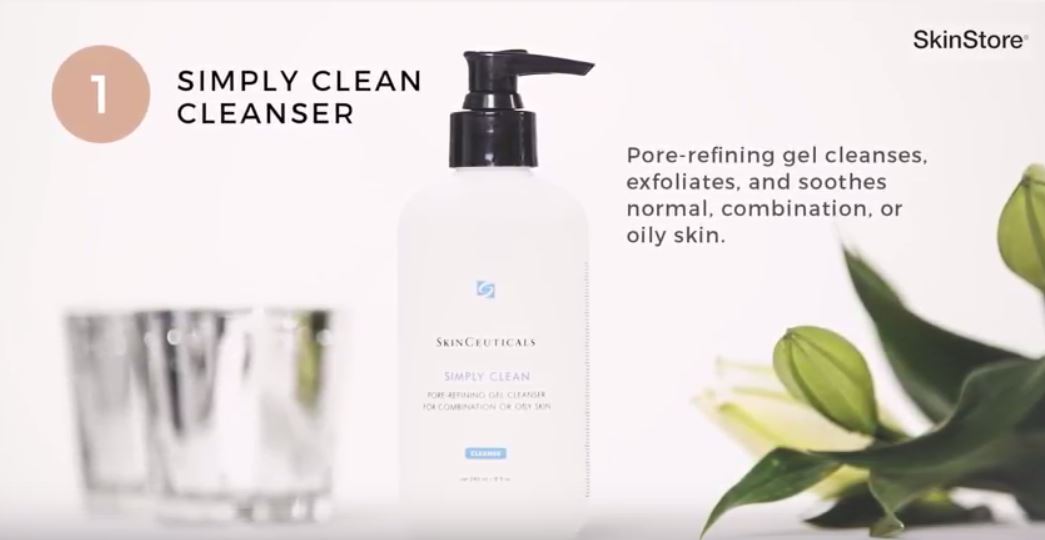 1.
Simply Clean Cleanser
This pore-refining gel is a perfect first step product to use in the A.M, as it gently cleanses and refreshes, leaving a clean, smooth and lightly exfoliated complexion for the day ahead. It's also a brilliant choice for refining pores and absorbing excess oil. The cleanser is also effect enough to remove your makeup and impurities before you start your P.M regimen, preparing your skin for it's evening treatments.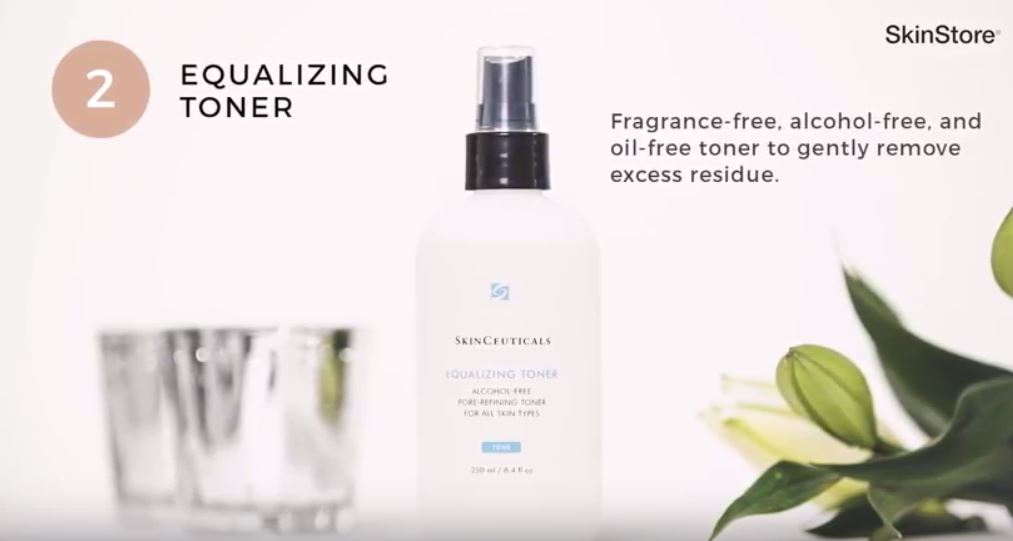 2.
Equalizing Toner
This fragrance-free lightweight toner is the ideal second step after cleansing, for both morning and night. The oil-free formula can be spritzed onto a cotton pad and swept over the face to remove any remaining traces of makeup of residue. Tones, cools and prepares the skin for day and evening treatments.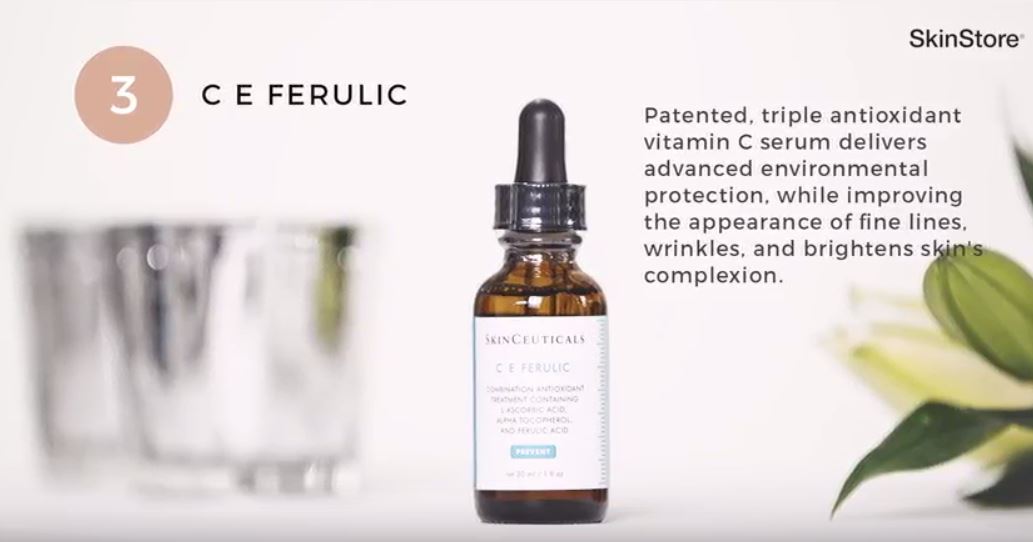 3.
C E Ferulic
If there has to be one, the C E ferulic is the holy grail product from the SkinCeuticals range. This triple antioxidant vitamin C serum protects the skin to an advanced level, making it a great serum to apply before your daily moisturizer. As well as advanced protection, it smooths and prevents fine lines and wrinkles, along with brightening the skin.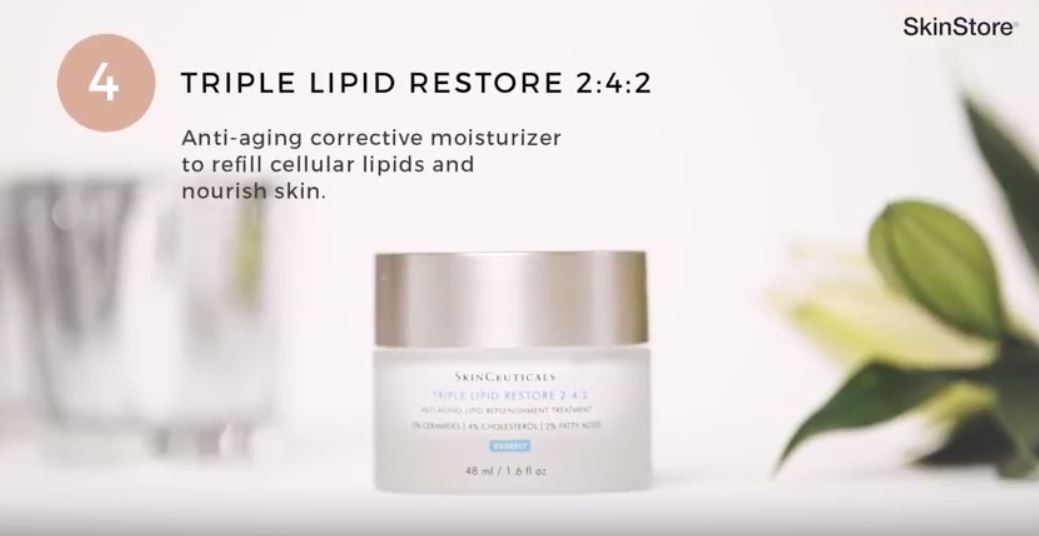 4.
Triple Lipid Restore
This anti-aging corrective moisturizer is a fantastic choice for both day and night use, due to it's nourishing and hydrating properties. Along with moisturizing, applying this twice a day provides anti-aging correction, with cellular lipids to plump up the skin.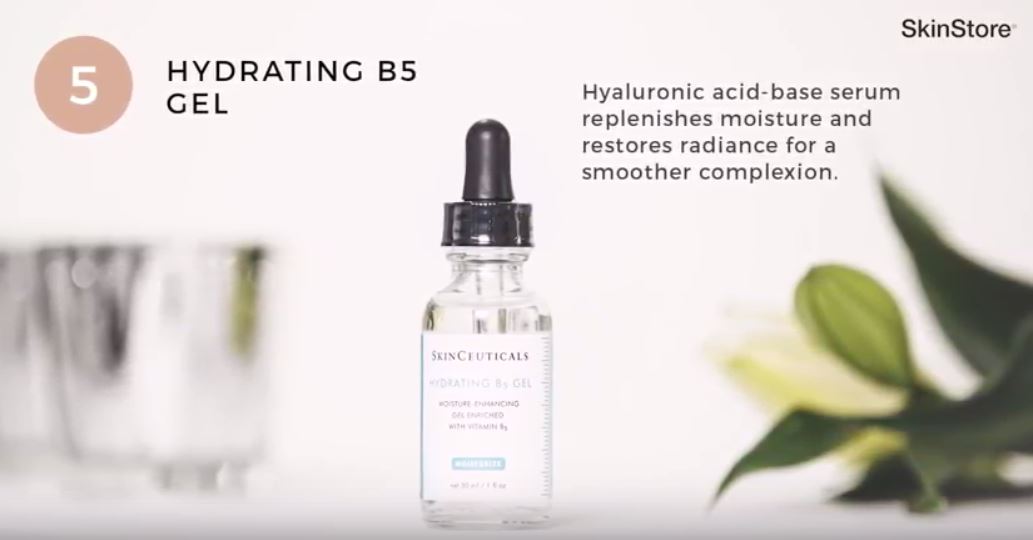 5.
Hydrating B5 Gel
If you want to ahcieve a glowing, brightened complexion before applying your sunscreen or foundation, then this is the best time to apply a couple of drops of the Hydrating B5 Gel to the skin. Just a few drops massaged into the skin restores radiance and provides a smooth canvas.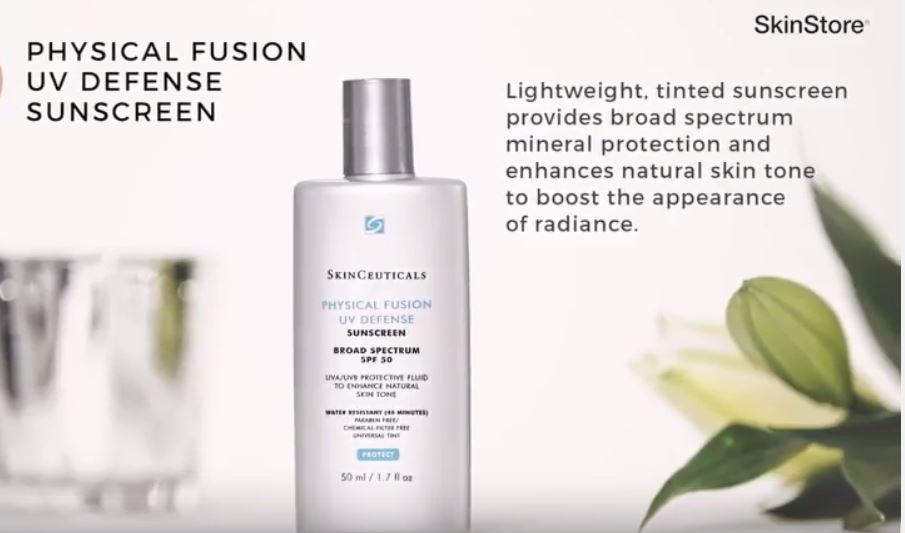 6.
Physical Fusion UV Defense Sunscreen
It goes without saying that UV protection shouldn't be skipped. Finish off your A.M skincare regime with a light layer of the Physical Fusion UV Defense Sunscreen. Along with protecting aginst UV rays, it contains a slight tint of color to blur imperfections and add warmth to the skin tone,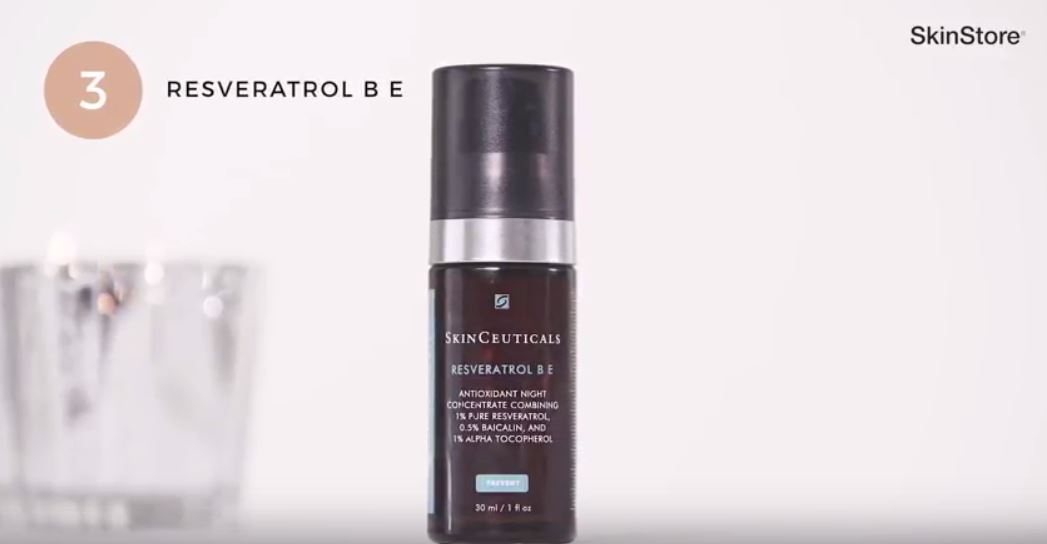 7.
Resveratrol BE
For a successful night time regime, follow your cleanse and tone with an application of this night time antioxidant. It repairs damage to the skin, such as loss of radiance, elasticity, and density. Whilst you sleep, it works hard to neutralize age-accelerating internal free radicals and promotes skin's natural repair mechanism.
To explore the full range of SkinCeuticals products, take a look online at SkinStore.com.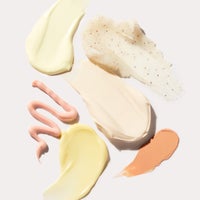 Our team of beauty experts cover everything from skincare to makeup, picking out the most effective products from the best brands and latest trends. Stay up to date on everything beauty with the SkinStore blog, and find all your essentials in one place.