When it comes to skincare, we are literally spoilt for choice with the increasing number of skincare products. For us, we feel it's important to consider the ingredients and components. as there are lots of science focused brands bringing out the most effective formulations. A shining example for us is Jan Marini - a professional, science-backed skincare brand trusted by physicians and skin care professionals from all over the world.
For those who want a skincare regime which utilizes pure and effective products, developed from scientific teams and years of research, then you'll love Jan Marini. If you look into the brand, you'll find they are renowned for many 'firsts', such as the first lipid soluble Vitamin C with a neurotransmitter factor, the first topical TGF Beta-1, the first combination of Glycolic, Salicylic and Azelaic Acid and the first topical product with Resveratrol. In short, Jan Marini have unveiled some of the biggest breakthroughs in the beauty industry, making the skincare collection one of the most scientifically advanced sets of products available on the market today.
To make it a little easier to know which products are best for you, we have rounded-up the two main Jan Marini lines currently taking the beauty world by storm. The first is the Marini range, which includes formulas that make use of a revolutionary peptide, developed by the brand's scientific team. The second is the popular C-ESTA line, which uses an optimized form of vitamin C to offer both protective and therapeutic benefits for the skin.
Here's a little list of the key products which make the Jan Marini brand loved worldwide...
Marini Range
One of the most well-known Jan Marini lines of products is the Marini range, which feature the ground-breaking peptide. This peptide helps to encourage the turnover of cells and also nourishes the hair follicles, offering benefits for both the eyelashes and the skin. Products from the Marini line have won countless awards and regularly feature on television and in magazines. A few cult classics which are continuously loved by customers are listed below:
Jan Marini Marini Juveneck

Jan Marini Marini Transformation Cream

The complete 'must-have' product for all skin types has got to be the Transformation Cream, which is our recommended favorite for smooth, hydrated and healthy skin. This cream goes beyond simple hydration with it;s luxurious, patented growth factor, peptide and antioxidant solution. Packed with advanced hydrators, the Transformation Cream is best used every morning and evening all over the face and neck to reduce the appearance of aging and damaged skin.

Jan Marini RosaLieve

Enriched with all the tea's you can think of (Green Tea, Red Tea and White Tea extracts) this exceptional RosaLieve product is the holy grail for reducing redness. Experience relief from unwanted flushed cheeks or facial redness with this innovative formula designed to calm the skin. This soothing, gentle antioxidant packed product includes an innovative formula of azelaic acid, an anti-redness peptide, aloe vera, honey and multiple extracts shown to reduce the appearance of redness and visible flushing.
C-ESTA Range
The much loved C'ESTA range uses vitamin C as the key ingredient to help to reduce the damage that contributes to the aging process. This antioxidant rich range have the added benefit of skin brightening and smoothing, as the vitamins increase the skins collagen production, constantly working on the skin texture and tone. Here are 3 must-haves for fresher, glowing skin:
Jan Marini C'ESTA Cleansing Gel In addition to its remarkable cleansing properties, C-ESTA Cleansing Gel encourages a noticeably softer, smoother, more refined skin texture. Because of the activity of Jan Marini's lipid soluble Vitamin C, along with the other powerful components, this C-ESTA Gel Cleanser is a potent skin conditioner and helps prepare the skin to be more receptive to other treatments (especially whilst you sleep!). It's also an excellent cleanser choice for use after laser resurfacing, chemical peels or when a non-Glycolic Acid cleanser is preferable.
Jan Marini C'ESTA Eye Repair Concentrate
Fantastic for tackling crows feet, wrinkles and fine lines around the eyes, C-ESTA Eye Repair Concentrate creates visible improvements from the first application. Containing a DAE Complex IV™ , the gentle eye cream is a medically based breakthrough for rejuvenation, minimizing the thinner wrinkle prone eye area as well as minimizing further signs of aging. As previously mentioned, it's higher concentration of Vitamin C encourages collagen production, promoting a tighter, firmer and more resilient eye area.
Jan Marini C'ESTA Serum Oil Control 
A shiny face isn't ideal, and this is where this super effective C-ESTA Oil Control serum works its magic. Leaving the skin soft and radiant while significantly inhibiting oil breakthrough, this product also encourages a smoother, fresher skin texture within a short period of time. With continued use, this product allows the skin to become measurably firmer, more resilient, with facial contours appearing tighter and more defined (which seals the deal for us!). It also has some extra clever little uses, such as helping to prevent eyeshadow creasing when applied on oily upper eyelids, and to enhance lipstick wear and lessen lipstick 'bleeding' when dabbed onto lips.
Want to see for yourself how this brand can improve the health and appearance of your skin concerns? SkinStore are currently running a 20% discount offer across the Jan Marini brand, so there's no better time to give these products a try!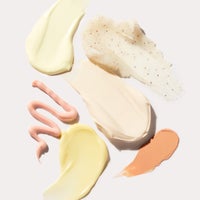 Our team of beauty experts cover everything from skincare to makeup, picking out the most effective products from the best brands and latest trends. Stay up to date on everything beauty with the SkinStore blog, and find all your essentials in one place.