Looking to protect yourself from the sun but need a quick crash course on what labels on sunscreen really mean? You're in the right place to find out all the answers to your questions about sunscreen including what it is, how to use it, and what's right for you. Read on!
What is SPF?
Sun Protection Factor, commonly known as SPF, tells you the level of protection against UVB rays that you can expect from a product.
It's measured by testing how much solar energy it takes to produce sunburn on skin with sunscreen on, relative to skin without any sunscreen on.
How do I know what Sunscreen to use?
Experts recommend using sunscreens with a sun protection factor of 30. That's the minimum number you should use to stay safe in the sun.
Choosing the right sunscreen for you comes down to your skin type. If you have oily skin, use lightweight moisturizers formulated with sunscreen so that you can get a high sun protection factor without any accompanying sticky or oily sensations. Gels, lotions, fluids, and mineral powders are also safe bets. Dry skin will also benefit from hydrating moisturizers with SPF. For sensitive skin types, non-comedogenic and alcohol-free formulas are best. Stick with mineral powder sunscreens, and rule out heavy oils and butters.

Is SPF 30 or 50 better?
Both 30 and 50 sun protection factors will offer sound protection when used correctly. The difference in the level of protection is somewhat minimal as SPF 30 blocks out about 97% of UV rays, as compared to 98% by SPF 50. And be aware that high SPF numbers last for the same amount of time as low SPFs.
How much sunscreen should I use?
Be generous when applying sunscreen. Most people only apply about 25% to 50% of how much they actually need. Sunscreen should be re-applied every two hours.
Should I Use Sunscreen Every Day?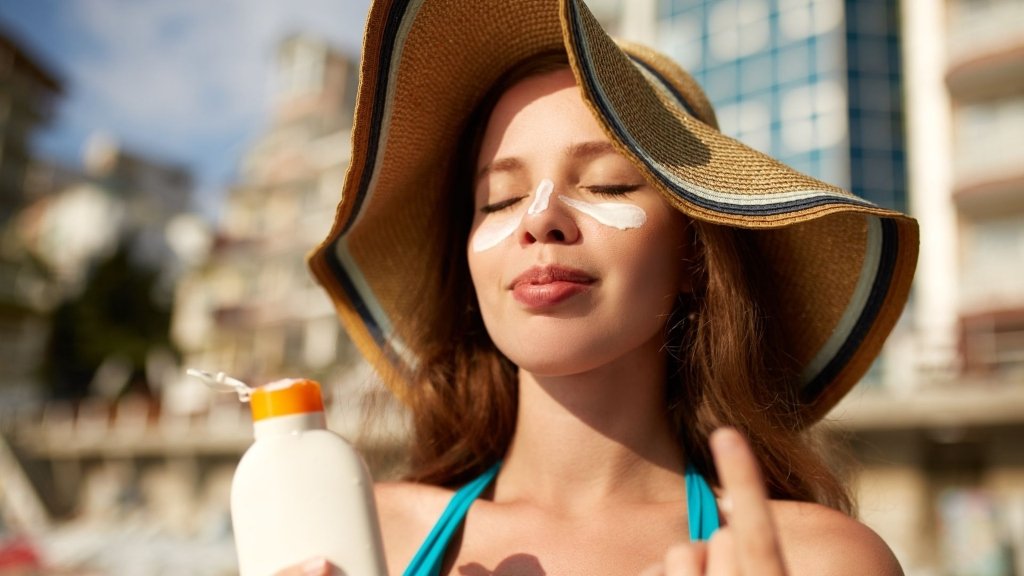 The definitive answer: yes! Sunscreen should be worn daily in any kind of weather. Even when it's cloudy out, solar radiation could still be penetrating through the gloom and wreaking damage on your complexion. Don't take the risk of developing fine lines, wrinkles, sun spots, or dry skin – all common effects of sun damage. Slather on the sunscreen, and enjoy your fun in the sun with peace of mind.
1. SkinCeuticals Daily Brightening UV Defense Sunscreen
2. Dr Dennis Gross Wrinkle defense SPF
3. Priori Skincare Tetra SPF 55
4. Obagi Sun Shield Tint SPF 50
5. Peter Thomas Roth Max Matte Shine Control Sunscreen Broad Spectrum SPF 45
Safeguard yourself from dangerous sun rays with the Daily Brightening UV Defense Sunscreen SPF 30. This broad-spectrum formula is lightweight and residue-free for maximum comfort.