Spice up your skin care with an ingredient that has been used for over 4000 years. Turmeric has powerful antioxidant and antibacterial properties that help heal acne, blackheads, hyperpigmentation, eczema, and psoriasis. It is also known to slow down the aging process by improving skin's elasticity.
Juara makes incorporating Turmeric into your skin care routine easy. Juara Clove Flower and Turmeric Anti-Aging Serum and Juara Turmeric Antioxidant Radiance Mask contain this magic ingredient. Your skin will immediately look and feel more vibrant and well-rested. Repeated use of this serum will reduce the look of fine lines, as well as increase firmness and youthful luminosity.
Juara Turmeric Antioxidant Radiance Mask offers a unique treatment that detoxifies, brightens, and strengthens the skin in a single application. This special complex of turmeric, which is known as one of the most powerful antioxidants in Indonesian medicine and has been used for centuries as a remedy for various skin and health ailments, helps neutralize environmental toxins in the skin and fortifies it through a concentrated detoxifying infusion.
Both are suitable for all skin types and can be used along with any products currently in your beauty regimen.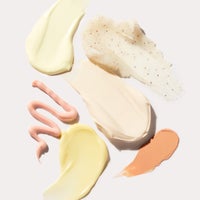 Our team of beauty experts cover everything from skincare to makeup, picking out the most effective products from the best brands and latest trends. Stay up to date on everything beauty with the SkinStore blog, and find all your essentials in one place.