The skin is exposed to an array of environmental aggressors each and every day, both indoors and out. These often-invisible skin-damaging factors contribute to visible signs of aging such as fine lines, wrinkles, loss of firmness and skin discoloration—and they all have one thing in common: They all generate free radicals.
The first environmental aggressor that usually comes to mind is UV rays, and sun damage has been proven to lead to visible skin aging. UV rays generate free radicals as well, and sunscreen only shields the skin from 55% of these damaging molecules.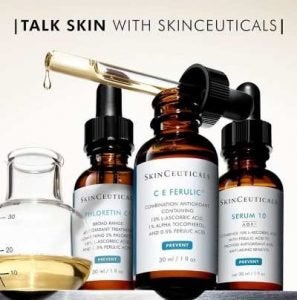 Ground-level ozone—which forms when sunlight reacts with the chemicals in the air—is another source of free radicals that depletes the skin's natural antioxidant levels. Pollution such as diesel engine exhaust is also a concern, as the skin is easily exposed during everyday activities like running outside or even sitting in traffic.
A new SkinCeuticals study examined the effects of these environmental aggressors combined, similar to what the skin would experience in a typical urban environment. 
This groundbreaking research found that signs of oxidative stress caused by free radicals from all three of these sources was significantly higher than a combination of just two (or one alone)—and revealed that SkinCeuticals CE Ferulic reduces markers of free-radical damage due to UV light, ozone and pollution within the skin by up to 41%.
This is why it's important to neutralize free radicals with a topical antioxidant and protect the skin against UV rays with sunscreen daily. Together, these two products are proven to reduce and prevent the appearance of fine lines, wrinkles and discoloration caused by exposure to sunlight and pollution. The good news is, there's a SkinCeuticals antioxidant and sunscreen for every skin type, lifestyle and preference.
Prevent: Topical Vitamin C Antioxidants
SkinCeuticals offers topical vitamin C antioxidant serums for both the entire face as well as the eye area. Every offering is formulated according to specific parameters that more than 30 years of research have proven to be necessary for optimal performance, including a specific form of vitamin C called L-ascorbic acid in a concentration of 10-20% at a low (acidic) pH. Among the SkinCeuticals antioxidant serum stand-outs for fighting free radicals are:
C E Ferulic: This award-winning, dermatologist-recommended antioxidant serum features 15% L-ascorbic acid, 1% alpha tocopherol (vitamin E) and 0.5% ferulic acid to improve the appearance of lines, wrinkles and loss of firmness while brightening the complexion.
Phloretin CF: This clinically-proven daily topical antioxidant formula helps reduce the look of discoloration, fine lines and uneven skin tone with 10% L-ascorbic acid, 2% phloretin and 0.5% ferulic acid.
AOX+ Eye Gel: Designed to provide a high level of environmental protection in a unique serum-in-a-gel texture, this eye-area topical antioxidant features L-ascorbic acid, phloretin and ferulic acid in a gentle yet effective formula created specifically for delicate skin around the eyes.
Protect: Broad-spectrum Sun Protection
All SkinCeuticals daily sunscreens provide broad-spectrum protection against UVA and UVB rays that helps protect against accelerated skin aging. With formulations for all skin types including sensitive skin and post-procedure use, the top picks include:
Physical Matte UV Defense SPF 50: Ideal for normal to oily skin with uneven tone and texture, this 100%-mineral tinted sunscreen features a weightless mousse texture.
Physical Fusion UV Defense SPF 50: A 100%-mineral tinted fluid, this daily sunscreen is suitable for all skin types and instantly helps improve the appearance of uneven skin tone.
Sheer Physical UV Defense SPF 50: This translucent fluid offers 100%-mineral broad-spectrum UVA/UVB protection for all skin types without leaving a white cast behind.
Physical Eye UV Defense SPF 50: Formulated specifically for the delicate eye area, this 100%-mineral sunscreen features a universal tint to help even out skin tone in a non-migrating formula that has been proven to be safe for use after injectable treatments.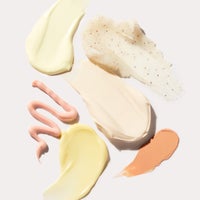 Our team of beauty experts cover everything from skincare to makeup, picking out the most effective products from the best brands and latest trends. Stay up to date on everything beauty with the SkinStore blog, and find all your essentials in one place.