Kegel exercises work to strengthen your pelvic floor muscles. The pelvic floor muscles support the uterus, bladder, small intestine and rectum, so it's super-important to keep these muscles strong, especially as you age. Elvie is the world's smallest and smartest Kegel trainer which can help you strengthen your pelvic floor muscles in as little as two weeks when used just five minutes per day.
Why Should I Do Kegel Exercises?
As you age, your pelvic floor muscles weaken, so it's important to strengthen them with Kegel exercises. Strong pelvic floor muscles can help you to avoid any accidents like bladder leakage, passing gas - or worse - in later life. And as Elvie say, it can even improve sex.
What Can Weaken Pelvic Floor Muscles?
There are multiple factors which can lead to the weakening of the pelvic floor muscles, including:
Pregnancy and childbirth 

Chronic constipation 

Chronic coughing 

Heavy lifting 

High-impact exercise

Age

Being overweight 

Poor posture
And that's where the Elvie trainer comes in.
What Is The Elvie Trainer?
The Elvie trainer is your most personal personal trainer. The award-winning kegel exerciser is loved by women, celebrities and health professionals worldwide, including Khloe Kardashian and Gwyneth Paltrow.
The Elvie Pelvic Floor Trainer is made from medical grade silicone which is 100% waterproof, safe and durable. It is safe and easy to use - simply place inside, connect to the phone app and track your progress. The Elvie Trainer provides you with instant biofeedback to help you get the most out of your kegel exercises.
With a range of fun five-minute workouts and four different levels, the Elvie trainer is the perfect way to give your pelvic floor a proper workout.
With a portable carrying case and wireless charger, the Elvie Kegel trainer is easy to fit into your daily routine, helping you to strengthen your kegel muscles on the go.
The kit contains:
Quick start guide

Carry case which doubles up as a charger

Kegel trainer

Optional cover for custom sizing

Micro USB charging cable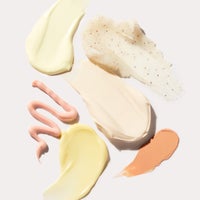 Our team of beauty experts cover everything from skincare to makeup, picking out the most effective products from the best brands and latest trends. Stay up to date on everything beauty with the SkinStore blog, and find all your essentials in one place.