To maintain beautiful hair like something straight out of an ad, you need to dive headfirst into the Tangle Teezer collection.
Hair breakage is an all too common problem amongst hair types, whether coarse, fine, wet or dry. When you look at the root of it, the cause is usually traced back to vigorous brushing. How often have you tugged your brush or comb through the snarls in your tresses, and watched in sadness as you collected broken hairs along the way?
The Tangle Teezer is your stress-free solution for knotted hair, developed by hair stylist Shaun P.
The Idea
A self-made hair colorist, Shaun spent the early years honing his skills at Vidal Sassoon's prestigious Sloane Street salon where he worked in the day and trained in the night. A rising star among the ranks, Shaun eventually made it stateside. He opened the new Sassoon salon in Boston, then New York, then Los Angeles, changing hair along the way. Eventually he came back home to his roots and was given creative freedom at another British hairdressing establishment, which held regular appointments for a client with particularly stubborn hair. It was here that he became the go-to guy for detangling hair.
Instead of pulling the brush or comb through unruly hair, Shaun would tap and flick it, literally knocking the tangles out. It was only when the hair was knot-free that he would run through it with a comb. Recognizing a gap on the dressing table for the right tool, Shaun went on to create the Tangle Teezer. It started as the original but today there is a range available to suit the needs of your hair at different stages. The Tangle Teezer Ultimate Hair Brush for example, is there for all your at-home blow drying needs, with slightly longer teeth than that's also ideal for maintaining hair extensions, clip-ins and weaves.
The secret of each Tangle Teezer lies in the flexible bristles — they're firm enough to move through the hair, but have enough give when they encounter a tangle or snarl that they won't tug it out. The designs always enable more control and reactive movement than your average hair brush.
Healthier, happier hair
In 2007 Shaun was encouraged to pitch his idea to high flyers on Dragon's Den, the UK's version of Shark Tank. British millionaires rejected his idea, but today the joke's on them.
The Tangle Teezer is renowned the world over, loved by Royalty like Kate Middleton, to rockstars like Georgia May Jagger, to icons like Victoria Beckham. It mimics the technique that Shaun invented in-salon. The unique teeth configuration makes them suited to all hair types, including fragile or color-treated hair. There is even a design specifically for children: The Magic Flowerpot.
The Tangle Teezer is great for everyday brushing, but they can also be used to massage your scalp and distribute hair products evenly throughout your hair, making them extremely versatile. The Aqua Splash is ideal in the shower.
Loved by hairdressers and used in professional salons, Tangle Teezers can be used on both natural and synthetic hair.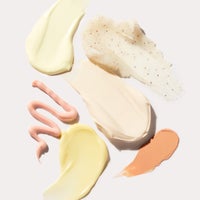 Our team of beauty experts cover everything from skincare to makeup, picking out the most effective products from the best brands and latest trends. Stay up to date on everything beauty with the SkinStore blog, and find all your essentials in one place.