What are your beauty habits going to look like in 2020? Your answer may vary depending on when you were born. Don't believe us? Take a look at what your zodiac sign says about your beauty habits.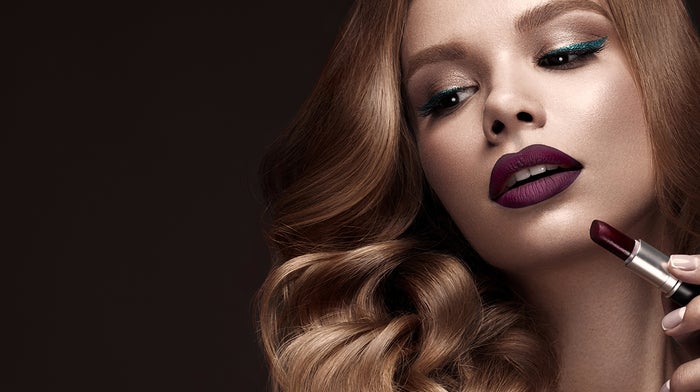 Aries (March 20-April 19)
The Fearless Beauty Diva
As the first sign of the zodiac, is it any surprise that you feel a need to be in charge? This also comes along with a strong sense of individuality and a love for a good challenge. You like taking the latest trends from your favorite magazine or social media following and putting your own unique twist on it! Fearless and outspoken, you're not afraid to be yourself!
With a tendency to have an aggressive edge, be careful not to let your competitive nature get too carried away if you see someone in the office wearing the same shade of lipstick or eyeliner design. Don't feel threatened, feel flattered! Your natural inclination towards leadership makes you a great trendsetter!
Taurus (April 20-May 20)
The Investor in Splurge
You are a romantic at heart. With a careful and organized nature, you like to analyze fashion and beauty trends before diving head first into something to see if it's really worth the time and investment. Your overly cautious personality makes it difficult for you to take chances just to see what happens.
But when you do take a chance, it's a commitment as rigid as effortless skincare. Your patient nature helps you keep your head on until the next big thing makes its way around. Who's to say you're going to go for that one either? Your beauty habits don't see a lot of turnover once you've found the perfect touch of luxury, like the latest brand on the scene, 111Skin.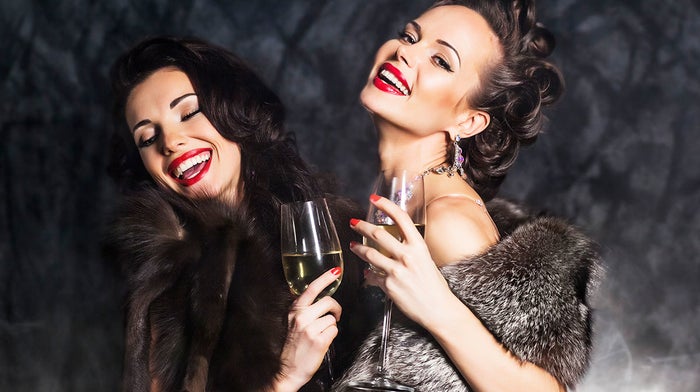 Gemini (May 20-June 20)
The Whimsical Beauty Lover
When it comes to new trends, instead of copying the trend to a T, you like to let them influence your sense of originality! You draw on the trends to give you inspiration for your next adventure, but your distracted personality makes it hard for you to stick with one thing for too long.
Your resourcefulness and fascination with the unknown make your beauty habits more an action of "How am I feeling today?" than a long-term routine.
Cancer (June 21-July 22)
The Comfort Seeker
You're honestly not too overly concerned with what the latest and greatest may or may not be. Your romantic and feminine nature keeps you in an interested, but comfortable place with your beauty habits. Basically, if you'd be comfortable with it, and you know it, you go for it.
There's no reason trying to talk you into doing something you don't like. Your clique-y tendencies make it difficult for anyone to pull you out of your beauty routine. Being hypersensitive as you are, you may take some things a little too personally. Don't be afraid to step out of your zone and rock a new look!
Leo (July 23-August 22)
The Care-Free Fashionista
Your tendency to be very transparent with others can easily bleed into your beauty habits—though not literally.
When it comes to beauty you're pretty lax. If you wake up late to the sound of your alarm blaring at you and find you only have five minutes to do anything with yourself, you're the type that won't feel too remorseful about throwing on a t-shirt, jeans, and tossing your hair in a messy bun and booking it out the door.
On the mornings you do have time, you tend to lean toward a more natural look that doesn't take a whole lot of effort. Your kind and entertaining nature is so prominent, your makeup is just the cherry-on-top to an already gorgeous personality!
Virgo (August 23-September 22)
The Preachy Guru
Your witty personality can make you a hoot to be around, but can sometimes feed into your tendency to come off as a "know-it-all" when it comes to beauty trends. You're resourceful and know where to look for the latest and greatest, be careful though to not get overwhelmed by FOMO just because you may not currently be wearing a particular trend.
Your near-inability to commit makes you feel like you need to try everything at once, but doing so can quickly turn into a self-destructive practice.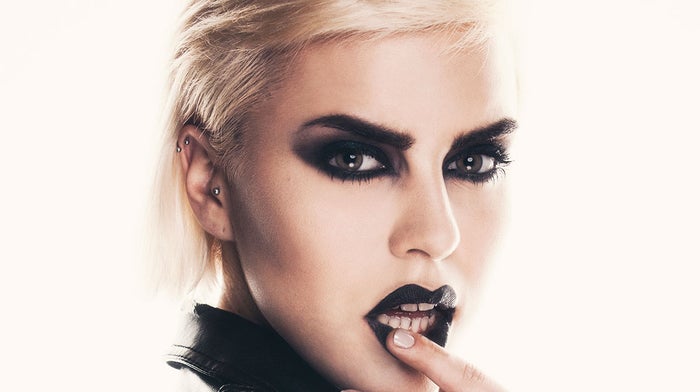 Libra (September 23-October 22)
The Over-Obsessive Trend Follower
When it comes to beauty habits, if you choose to commit to a trend, you go all in after it. You can look like the trendiest person on the block, but then you also have a tendency to overindulge in the trend and may make it look like you're overdoing it.
But, the opposite can also be true. Your natural leaning to take initiative can make you the neighborhood trendsetter, and you could care less about what the magazines are saying. Take conscious thought to find a good balance between following trends, and doing what you know you like best.
Scorpio (October 23-November 21)
The Jealous Maven
When you have a passion for something you give your all to it, and you stay loyal for as long as it maintains trust.
Finding a beauty trend that you love is akin to finding your new obsession. It is easy for the latest celebrity trend to become the envy of your current collection. Even if you don't rush after it immediately, it quickly becomes the pinnacle of your inspiration board until you do get it into your possession.
Sagittarius (November 22-December 21)
The Eco-Conscious Connoisseur 
You believe in being fair and honest, even—maybe especially—when it comes to your beauty habits. You are enthusiastic about your environmentally and animal-friendly choices, and you let others know it! You can get defensive if others don't understand your eco-conscious choices, but don't let your argumentative nature get overzealous.
When you get behind a brand, you stay dedicated to them and encourage others to follow suit. Your inspiring persona may just gain a few followers!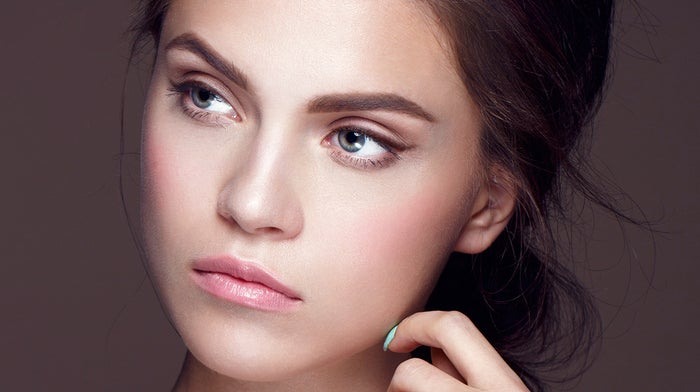 Capricorn (December 22-January 19)
The "Mr. Darcy" of Trend Followers
Your naturally ambitious personality loves a good challenge, so you welcome any invitation to stretch your beauty routine's comfort zone. Strong-minded and mature you own whatever beauty trend you adapt, but that can lead you to be a bit overly competitive and uptight about your choice.
And almost the opposite, if you don't like a particular trend you're usually the first in the room to voice your distaste for it and can be very generous about your opinion. Don't let your competitive nature burn you out with overachievement, the magazines don't rule the world. Channel your discipline to help you understand the difference between trend breaking and rule breaking.
Aquarius (January 20-February 18)
The Emotionally-Guarded Eccentric
Of all the signs, you are the ultimate trendsetter. You have an innate need for rebellion, and this trait can sometimes get away from you. With a tendency to shake things up, your original and creative ideas are not always well received.
Open-minded and a forward thinker, you're always looking for the next best thing before anyone else does. Be careful though to not let this drive set you on self-destruct. While you have a desire for freedom, you also appreciate your group of friends. Make sure that your eccentric passion and innovative ideas don't rub your loved ones the wrong way. Respect their feelings, because sometimes your drive may make you seem a little out-of-touch with your own emotions.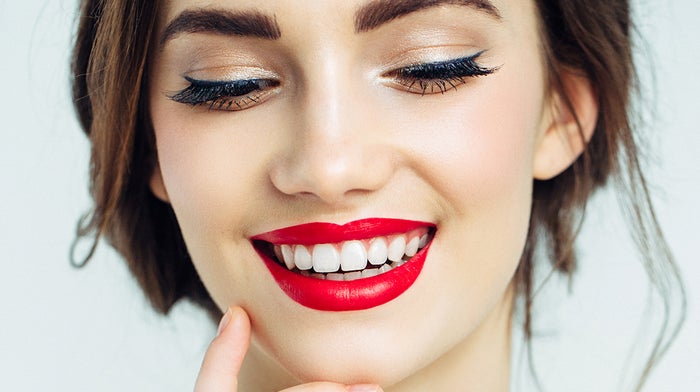 Pisces (February 19-March 20)
The Timeless Glamour
Your mystic nature may make you seem a bit detached from reality. Imaginative and artistic you let yourself live in the glamour of Old Hollywood. Your style is classic and timeless, and your soft, romantic nature shows through your favored red lip.
When in the throes of beauty trends you can be a bit gullible, don't believe everything you hear! If a celebrity isn't wearing it yet, you may want to hold off on trying those catwalk styles at home. Even then, be careful about letting your inner romantic run wild with those beauty trends. Don't let your insecure personality dig you into a fit of FOMO. Classic is timeless, and timeless never goes out of style.
Whether you're a fearless trendsetter or a sensitive routine-follower, not all beauty trends are for everyone. A bright red lip is always as glamorous as the new eyeliner trend, if not more! Let your beauty habits reflect who you are, and be unapologetically you!
"Beauty begins the moment you decide to be yourself"
— Coco Chanel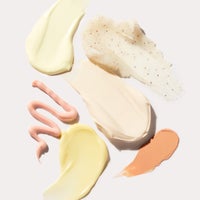 Our team of beauty experts cover everything from skincare to makeup, picking out the most effective products from the best brands and latest trends. Stay up to date on everything beauty with the SkinStore blog, and find all your essentials in one place.