For centuries women have undertaken extreme measures in an attempt to maintain youthful radiance - take Madame Rowley's 'toilet mask' for example, a contraption from the Victorian era that would be strapped to a woman's head overnight, three times a week. Made with flexible India rubber, the "face glove" was filled with various substances, salves and bleaches thought to treat major skin problems from clogged pores to discolorations. Mostly it was designed to encourage sweating all night long, with the idea that perspiration would soften and clarify the skin, but I think it just caused nightmares.
Thankfully today's facial devices have come a long way from the Michael Myers slasher movie style mask, and since SkinStore is turning 20 (HOORAY!) we're celebrating the evolution of beauty tools! Here are a selection of our favorites:
The Cleansing Devices
Four years ago in 2013, Swedish brand FOREO launched the LUNA; their first facial cleansing device. Here at SkinStore, both our customers and Beauty Edtiors went crazy for it's cleansing power! And shortly after a series of colorful FOREO family members followed.
The invention of the FOREO opened a new chapter in cleansing, and subsequently, can now help all your favorite skincare work better.
The Firming and Toning Tools
The beauty world will always have time for highlighting and contouring techniques, tricks and products. But iconic firming and toning tools like the NuFACE and ReFa now mean that you can sculpt your face without makeup, and the results last longer too.
Like little workout machines for your face, both the NuFACE and ReFa will define facial contours. The untrained eye could easily mistake both tools for another kind of device, but to you and I, these exquisitely designed pieces are instantly recognizable as beauty game-changers.
The NuFACE mimics the benefits of microcurrent therapy, which has been used by patients experiencing a form of nerve-paralysis leading to sagging facial muscles. Low-level currents retrain muscles and this is the inspiration behind the NuFACE.
Bestselling, solar-powered ReFa Carat on the other hand, replicates an esthetician's kneading manipulations through a grip and glide action. The ReFa too, delivers micro-currents that boost circulation.
The Wrinkle-wrestling Devices
At SkinStore we want to change the conversation about aging. Every crease tells a story, and we want you to love your lines.. That being said, when a wrinkle's gotta go, it's gotta go.
Turn to the Baby Quasar MD PLUS, which you can use while watching TV or reading a book, for an at-home wrinkle, fine line and skin laxity-targeting treatment. Gentle and soothing wavelengths of life penetrate the skin and stimulate collagen and elastin production. Combine with the Quasar MD Blue for anti-aging and blemish control.
For anti-aging and a blast of hydration, reach for the ila-spa Sonic Wave Therapy Device alongside the brand's Gold Cellular Age-Restore Face Serum. Gentle sonic waves distribute product on the face and neck, helping it to permeate the deepest layers of your skin and deliver long-lasting hydration.
The Hair Removal Systems
For me the most annoying thing about womanhood is the inconvenience of hair removal - can I get an amen? Fortunately it's come a long way over the last two decades - move over bleaching and epilating, hello professional, at-home hair removal solutions!
Iluminage is our go-to brand for permanent hair removal. These FDA-cleared devices are suitable for all skin tones on the face and body. Combining Intense Pulsed Light (IPL) and Radio Frequency (RF), you can achieve beach babe, hair-free skin quickly and painlessly.
Expect up to 94% hair reduction in just six weeks with the Iluminage Touch Permanent Hair Removers, after only one series of treatments (7 in 6 weeks).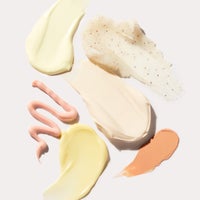 Our team of beauty experts cover everything from skincare to makeup, picking out the most effective products from the best brands and latest trends. Stay up to date on everything beauty with the SkinStore blog, and find all your essentials in one place.