It's probably a universal fact that Mom doesn't rest. No matter how much you tell her to relax she rarely takes the time for herself – always thinking about everyone else.
This Mother's Day, one of the best things you could gift Mom with is time, time for a little R&R that is. And how are you going to do that? With aromatherapy!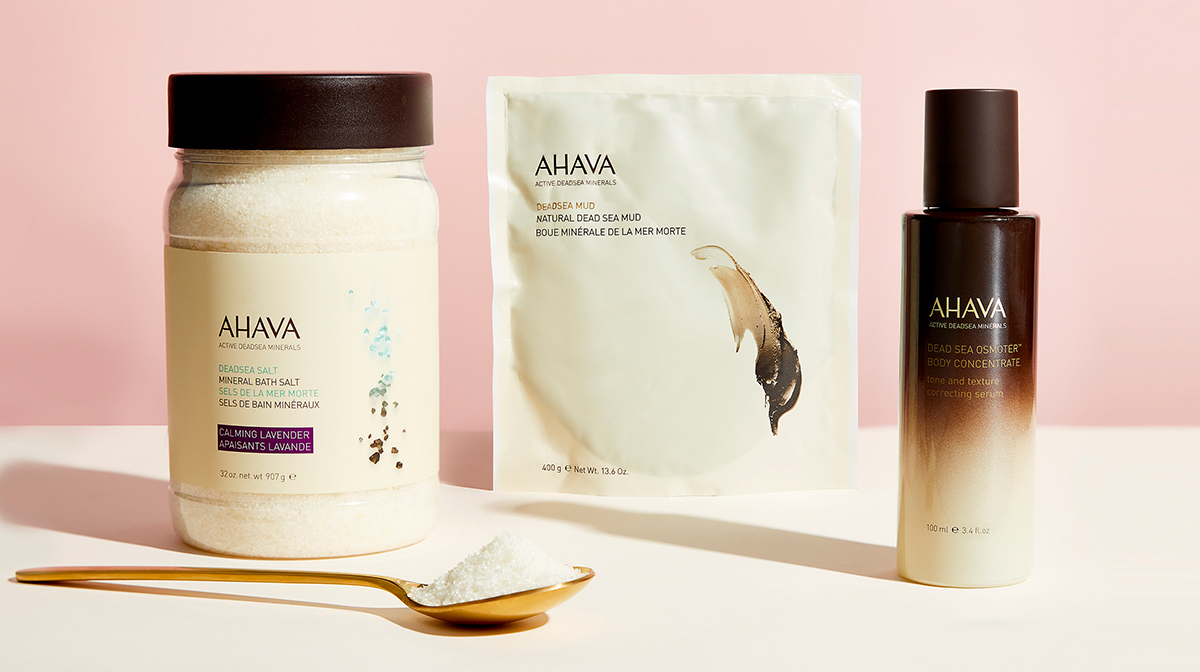 Aromatherapy is the use of aromatic plant extracts and essential oils to promote physical and psychological wellbeing. AHAVA, which harnesses the natural magnificence of the legendary Dead Sea (once Cleopatra's own private spa by the way), is a gateway to aromatherapy.
The Dead Sea twinkles like it has secrets, and AHAVA has unlocked them (mineral-rich waters, salt crystals, mud deposits and hearty plants) and gone on to create the proprietary 'Osmoter™ technology' – a balanced concentrate of minerals that restores skin's vitality and enhances its natural ability to retain moisture.
We particularly love AHAVA's lavender Bath Salts, which are 100% natural and packed with healthy minerals to relax muscles and joint as well as promote soft, supple skin.